World's leading company for elevator and escalator manufacturing, installation and service.
Tailored solutions for your existing and new equipment projects in Turkey
Our experts at your service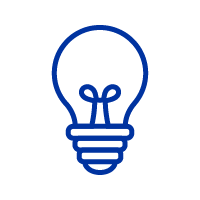 We will contact you in the next 48h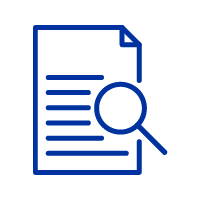 Receive a free analysis of your project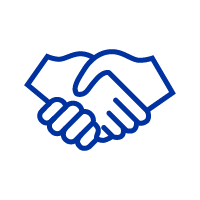 Receive a free audit of your equipment
Result-Oriented Communication
You can reach us at any time via our call center or website and get instant support from our technical teams regarding your new product requests, maintenance needs, or failure reporting.
Capital planning
We optimize our customers budget by anticipating their future requirements.
Otis customers benefit of over 160 years of expertise and we support them with performance audits for their equipment.
Türkiye Genel Müdürlüğü
Balabandere Cad. No:3
İstinye Sarıyer 34460
İstanbul,
Türkiye 0212 323 44 11
Adana Servis Şubesi
Sümer Mah. 69126 Sok. Özanlar
Apt. No:6 Kat:3 D:6 Seyhan
1140 Adana
0322 224 63 00
Akdeniz Bölge Müdürlüğü
Çaybaşı Mah. Burhanettin Onat Cad.,
1372 Sok, Nurten Alkın Apt No: 6/A
Muratpaşa 7100 Antalya
0242 322 20 73-74
Ege Bölge Müdürlüğü
Karacaoğlan Mah. Kemalpaşa Cad.,
Yalçın İs Merkezi 295-C Işıkkent
Bornova 35100 İzmir
0232 489 00 25
Ege Bölge Servis - Dikili
Gazipaşa Mahallesi 39. Sokak No:13
Dikili İzmir
0232 671 87 36
0232 489 20 37
Erzurum Servis Şubesi
Yunus Emre Mah.
Şenpınar Sok.
Berke 2 Apt.
No:94/29 Yakutiye Erzurum
Güney Doğu Anadolu Bölge Müdürlüğü
Fevzi Çakmak Bulvarı Fatih Mah.,
Gülsün Apt No:117/A
Şehitkamil Gaziantep
0342 321 52 30
Güney Marmara Bölge Müdürlüğü
Odunluk Mah. Operatör Sok.
Tezeller İş Merkezi No:1/C
Nilüfer 16110 Bursa
0224 233 21 15
İç Anadolu ve Karadeniz Bölge Müdürlüğü
Çetin Emeç Bulvarı 1322 Cad.,
No: 9/1 Aşağı Öveçler
Çankaya 6460 Ankara
0312 419 05 22
İstanbul Atakent Servis Şubesi
Ataköy 7-8-9-10 mah. Çobançeşme E-5 Yanyol Cad. No:8-1
Avrupa Konutları Residence Office 1.Blok
B1 Bakırköy İstanbul 0212 777 87 48-49-50
İstanbul Bahçeşehir Servis Şubesi
Beymersan Mermerciler Sitesi,
8 Cad. No. 17 Beylikdüzü 34900 İstanbul
0212 875 00 36
0212 875 16 07
İstanbul Boğaziçi Servis Şubesi
Balabandere Cad. No:3, İstinye
Sarıyer 34460 İstanbul
0212 323 44 11
İstanbul Çekmeköy Servis Şubesi
Mehmet Akif Mah.,
Refah Sok. NO:29 D:3 Çekmeköy,
İstanbul
0216 641 82 59
İstanbul Major Servis Şubesi
Balabandere Cad. No:3, İstinye
Sarıyer 34460 İstanbul
0212 323 44 11
İstanbul Maltepe Servis Şubesi
Cevizli Mah. Bağdat Cad. Ofistanbul
Plaza No:538 D:29-30
Maltepe 34843 İstanbul
0216 371 24 38-39-40
Kayseri Temsilciliği
Prizma Asansör, Erciyesevler Mah.
Koknar Sok., Emrebey Apt No 9-A
Kocasinan 38020 Kayseri
0352 221 41 23
Trabzon Servis Şubesi
Beşirli Mah. Sokak No:905 No:3
Ortahisar Trabzon
Üretim Tesisi
Beymersan Mermerciler Sitesi,
8 Cad. No. 17 Beylikdüzü
34900 Istanbul
0212 875 00 36
0212 875 16 07
Node Name: OMUSCMSLFRPAP02