Rina Leonard

Vice President & Global Chief Information Officer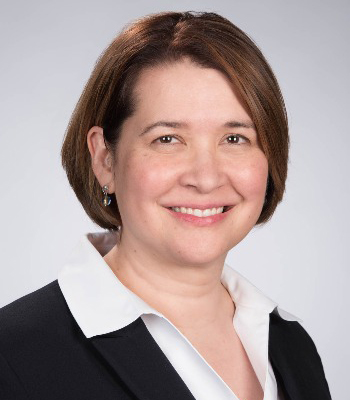 As we pioneer a new generation of products and services that are data-rich and more connected to meet the needs of our customers and passengers in the digital age, Rina drives business transformation through information technologies focused on cloud adoption, mobility, and intelligent automation.
With nearly three decades of experience working in global technology leadership roles, Rina has a deep understanding of the relationships between technology and business strategy. She was appointed Vice President & Global Chief Information Officer (CIO) for Otis in 2022 and is responsible for the strategic direction and execution of our worldwide IT operations.
Prior to being named CIO, Rina served as Executive Director, Global Business Systems, where she successfully led Otis' Enterprise Resource Planning (ERP), Customer Relationship Management (CRM), shared services and key corporate systems. Prior to joining Otis, she spent many years working in the aerospace industry, focusing on business applications development, ERP deployment, external customer and partner integrations, CRM strategy and product lifecycle transformation.
Rina is on the board of directors for IngenuityNE, a not-for-profit organization operating FIRST® (For Inspiration and Recognition of Science and Technology) Robotic programs across New England and providing Science, Technology, Engineering and Math (STEM) experiences to young people through team competitions. She holds a bachelor's degree in journalism from Boston University, and a master's degree in business management from Rensselaer Polytechnic Institute.