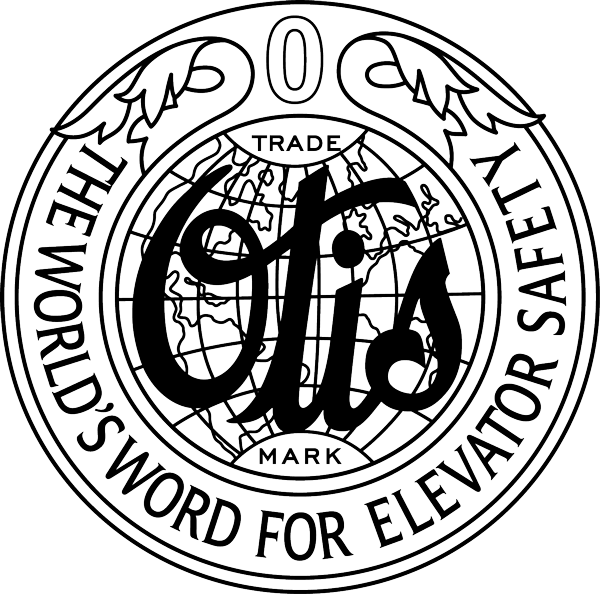 Built on a legacy of innovation

Our history:
A story of innovation and progress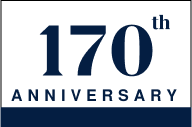 September 20, 2023, marks 170 years of business for Otis Elevator Company. It commemorates the first sale of an elevator with Elisha Otis' safety brake.
The invention sparked a new industry that made elevators safe and spurred new ways for cities to grow and for people to move.
In this timeline, you'll find many interesting milestones that helped Otis Elevator Company become the world's leading elevator and escalator manufacturing, installation and service company.
Otis can now be found nearly everywhere people are on the move.
START THE JOURNEY

1850s
In the beginning: 'all safe'
1853
Company founder Elisha Graves Otis, a skilled craftsman and determined entrepreneur, sells his first elevator following his invention of the elevator safety brake.
It's an inspired solution to a universal problem of the industrial age – how to safely move freight from floor to floor without risking lives or destroying cargo if the hoisting rope breaks.
His invention ultimately gives rise to the modern city and changes how we live, how cities are built and how the world moves.
1854
To spark sales, Elisha Otis arranges with the showman P.T. Barnum to exhibit his invention in New York during the Exhibition of the Industry of All Nations, commonly known as the Crystal Palace Exhibition. Standing high above the crowd on a platform lift, Otis orders the retaining rope to be cut. The platform drops a few inches and the crowd screams. But the safety brake immediately halts the descent. "All safe, gentlemen, all safe," Otis assures them.
1854-57
The company sells eight elevators in 1854 and 15 in 1855. In 1857, Otis installs its first passenger elevator in New York City's E.V. Haughwout Building, a five-story department store whose wealthy clients include Mary Todd Lincoln.
×
×
×
×
×
1900s
Otis expands further
In this decade and throughout his 32-year tenure as president and then chairman, Baldwin transforms Otis into a thriving entity by focusing on expansion, quality and innovation. Around the world, Otis elevators are installed in buildings of all heights and styles – utilitarian and opulent alike.
1900
An Otis moving staircase won the Grand Prix at the Exposition Universelle in Paris. Equipment inventor Charles Seeberger, teams with Otis and also coins the word "escalator," using the Latin language. The word translates to "means of traversing from." Seeberger trademarks it in 1899 but a U.S. federal court nullifies the trademark 50 years later, saying it has become so synonymous with the Seeberger/Otis moving staircase it is now generic.
1903
Otis advances the industry with another innovation – an improved gearless traction machine. The technology allows previous height limits to be surpassed, enabling construction of true skyscrapers.
1905
Norton Otis dies of cancer at age 63. He had been elected as a U.S. congressman just 23 months earlier.
1907
Twenty-one years after the Statue of Liberty was dedicated in New York Harbor, Otis installs the monument's first elevator to carry visitors from the base to the top of the stone pedestal. The statue itself does not have elevators, so visitors may choose to walk the remaining 377 steps to the crown.
×
×
×
×
×
1950s
Deep in the heart of Texas – and around the world
1950
The first Autotronic™ system is installed in the new 11-story Atlantic Refining Building in Dallas – the world's first building to feature Otis high-speed, no-operator elevators.
1952
The United Nations headquarters opens in New York City, equipped with 33 Otis elevators.
1953
Otis India is formed as a joint venture with Mahindra and Mahindra Ltd., reflecting the continued expansion of Otis in Asia.
×
×
1970s
Exciting computer-controlled elevators
1976: Looking to diversify, United Technologies Corporation (UTC) acquires Otis, by now a billion-dollar enterprise and the world's largest elevator company.
1979: Otis introduces the Elevonic™ 101 elevator, a system controlled by microprocessors. The compact operation cuts travel time by coordinating elevator speed, position and direction with a building's traffic flow. Otis engineers develop the technology with Hamilton Standard, the UTC aerospace unit that had helped put astronauts on the moon.
×
×
×
2000s
Gen2® system and energy-capturing ReGen™drive
The 21st century begins with exciting products offering greater comfort for passengers and energy savings for customers.
2000s
Otis revolutionizes the elevator industry with the launch of its Gen2 elevator system, which uses long-lasting, steel-reinforced flexible flat belts in place of conventional steel cables. The belts noticeably reduce noise and vibration, creating a smooth, quiet ride. The Gen2 family of elevators becomes the most popular in Otis history, selling more than 1 million units and counting.
2005
Otis adds its ReGen drive (introduced in 1996 as an option for high-rises) as standard in all Gen2 elevators, including for low- and mid-rise buildings. The ReGen drive captures energy that would otherwise be lost as heat to generate electricity, which is fed into the building power grid. This enables energy savings. For example, a Gen2 elevator with a ReGen drive uses approximately 75% less energy compared to conventional hydraulic systems without regenerative drives.
×
×
×
Otis is everywhere people are on the move
We intend to continue innovating to advance our industry – safely and sustainably – long into the future
World Elevator Day – thanks to Otis innovation
Otis built the first passenger elevator and today the world celebrates
March 23 is World Elevator Day and this history is our history. On March 23, 1857, Eder Haughwout opened an upscale department store in New York City – and equipped the five-story building with Otis' first passenger elevator.