Taichung Mass Rapid Transit
Taichung, Taiwan
Discover how Otis leveraged robust elevator and escalator solutions and careful coordination to help Taiwan's second-largest city move forward
The city's first rapid-transit system, Taichung Mass Rapid Transit (MRT) Green Line features an elevated track connecting 18 stations in densely populated areas. Otis delivered robust solutions to help handle passenger traffic and partnered closely with construction teams and local officials to meet unique installation challenges.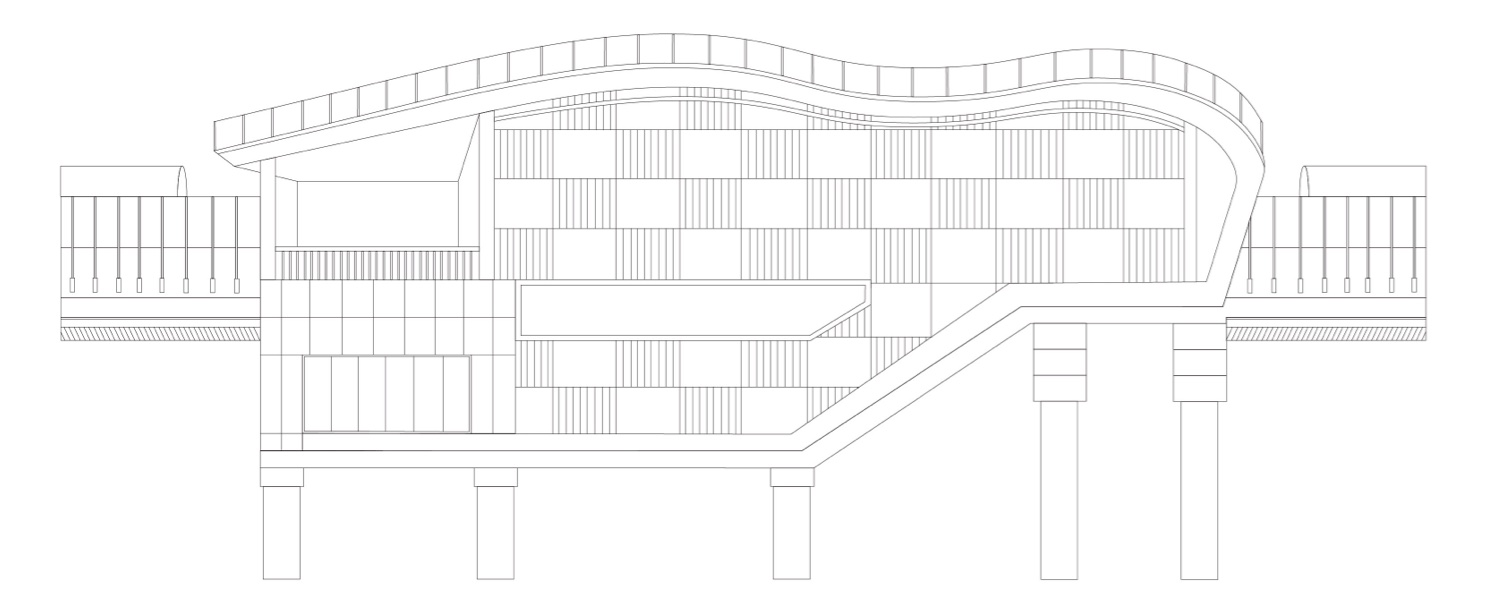 Unique Requirements
To complete the project, the Otis team was tasked with delivering heavy-duty escalator and elevator solutions to move passengers to and from train platforms, and coordinating installation within tight space constraints and on a schedule that would not disrupt daily pedestrian and vehicle traffic.
Otis Innovation
Otis contributed 117 515NPE-L Heavy-Duty escalators and 59 Otis TOVF TIARA elevators, designed for the heavy traffic demands of public spaces and indoor/outdoor use. We also coordinated with local communities to develop an installation plan that would meet the unique challenges of working in densely populated neighborhoods.
| | |
| --- | --- |
| | 117 515NPE-L Heavy-Duty escalators |
| | Otis GECS-F2 control system |
| | |
| --- | --- |
| | 59 Otis TOVF TIARA elevators |
| | Elevator World Project of the Year 2022 |
Bringing a higher level of care and coordination to a critical high-speed rail project
"Otis was skillful at exercising project management and stakeholder coordination. The success of the project was due in large part to respecting the different perspectives of a number of stakeholders, including residents, vendors and various team members. This inclusiveness was vital in developing a comprehensive and successful installation plan."
-Taichung Metro CJ930 Project Manager, CEC, Sam Wang
Taichung Mass Rapid Transit: A mass-transit solution for Taiwan's second-largest city
A product of more than 30 years of planning and 13 years of construction, Taiwan's Taichung Mass Rapid Transit Green Line marks the first rapid-transit system for a city of more than 2.8 million residents who had historically relied on scooters and automobiles for transportation.
The nearly 17 km, two-track elevated railway features 18 trains operating across 18 stations from 6 a.m. to midnight daily. Future plans call for the Green Line to grow by several extensions, along with three other metro lines that will fan out across the city.
A project packed with challenges
The Taichung Mass Rapid Transit project required robust elevator and escalator solutions that could reliably transport people to its elevated train platforms, while ensuring passenger safety, enduring heavy daily traffic and withstanding the extremes of indoor and outdoor use. But the real challenge of the Taichung MRT project was in installation and coordination.
For the escalators, multi-ton truss sections had to be maneuvered into position by crane into the metro's newly constructed concrete structures and within exceedingly tight space tolerances, some as close as five to six meters of surrounding buildings.
In addition, due to the dense population of the areas surrounding the metro stations, installation had to be carefully planned to minimize disruptions from a noise, traffic and safety perspective.
Solution
As an industry leader with a strong history of meeting challenging building design, Otis was uniquely equipped to help Collins House and its developers meet their challenges. The solution included three Otis elevators – two SkyRise elevators and a Gen2 Premier elevator, which share a single triplex shaft.
The Gen2 travels between the basement and the 19th floor, while the SkyRise elevators operate from the ground level to the upper floors, changing to a duplex shaft after level 20. With a sustainable design, small footprint and lighter weight, the SkyRise elevators are perfectly suited for the skinny design of the building. They 're also among the most energy-efficient elevators available and offer stylish design and features to complement the building itself. All elevators leverage the Otis CompassPlus destination management system to help Collins House move beyond wait times and seamlessly transport passengers throughout the space.
Beyond developing the solutions themselves, Otis also helped ensure a fast, seamless installation under a number of constraints. Otis coordinated with builders and the city of Melbourne to obtain permits, schedule deliveries and operate hoist lifts at specified times that would minimize any disruption to public traffic, and fit within a carefully orchestrated process that included the other teams and trades on the project. As the project moved forward, Otis also worked to ensure that elevator shaft rail installation kept pace with swift building progress that leveraged a pre-cast elevator shaft and prefabricated floors.
---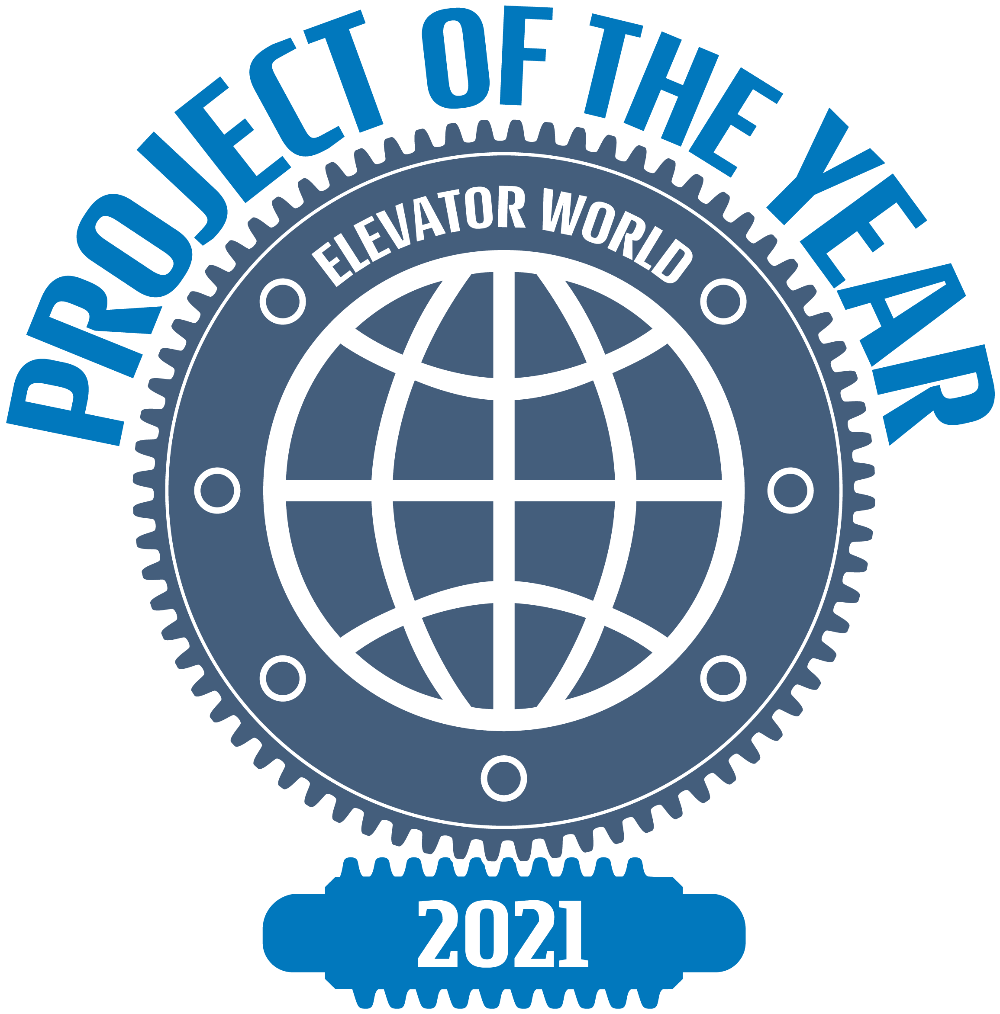 All in all, the project was a triumph not only in engineering design and innovation, but in effective communication and coordination. Opening in October 2019, the project was recognized as an Elevator World Project of the Year for 2021.