The elevator of the future is coming, but it might not be what you think
By Sally Loh, President, Otis China
Elevators you can talk to and that talk back. Your own personal elevator music. Cabs that take you where you're going without needing to push a button.
Ask people about the elevator of the future, and these are just a few of their exciting ideas. And they're coming – no doubt.
But the greatest driver of future elevators lies in features passengers won't see. It's about technology that enables elevators to run almost without interruption, generating and sharing data with other systems to reduce wait times, save energy and enhance city living.
The future continues a 170-year history of major milestones in the elevator industry, including:
A safety brake that makes elevators safe for passengers.

Advances in electric motor technology leading to the cable traction elevator and the skyscraper boom of the first two decades of the 20th century.

Early computer technology in the 1950s introduces the elevator button and enables rides without human elevator operators – essentially the first autonomous vehicles.

Replacing ropes with steel reinforced flexible flat belts results in a smaller motor, energy savings, and a smoother ride in the early 2000s.

And in the most recent decade, the Internet of Things makes the connected elevator possible, with remote intervention capabilities and predictive maintenance resulting in improved safety and reliability.
Behind the Buttons
In most of these examples, while passengers benefited, breakthroughs were created by hidden mechanical or digital components. That's likely to be the case for the next big leap in elevators.
Consider the innovations that will come to elevators from implementing a "digital thread," a series of connections across previously separate systems, logging data and triggering responses in physical and digital realms over the lifecycle of the elevator. Industries like healthcare are leading the way in implementing digital threads, which have only become feasible now with advances in cloud computing and artificial intelligence.
Otis and the elevator industry are in the infancy of their Digital Thread process, and within Otis, our engineers and technologists in China are leading the way. The result will be elevators with near-perfect performance, that create and share relevant data with building managers and service teams and keep improving themselves. And the benefits will be shared among passengers, building owners and property managers, and elevator companies alike.
Digitally Savvy
Customers In China, it started with a goal to connect nearly every new elevator we install for predictive maintenance, and giving our customers access to our new Customer Experience Portal, which makes it easier and faster for property managers to keep track of their elevators.
The portal keeps the information and actions needed to manage their elevators all in one place online, centered around a seamless connection to Otis' own service and sales digital platform, giving visibility to contract details, service requests and records, work authorizations and invoicing. These connections improve transparency, speed and service while reducing bureaucracy. The new system even digitizes some processes that historically required paper.
Imagine a future with similar connections across other systems:
Connected elevators integrate seamlessly with city wayfinding apps to notify rail or bus passengers of an elevator or escalator that's out-of-service, so they can plan an alternate route if needed.

When an elevator needs a part replaced, artificial intelligence not only proactively notifies the mechanic responsible, but also the warehouse to get that part ready. AI also notifies the part supplier or factory when the warehouse has reached its reorder point, and it even integrates with the mechanic's navigation system to help them prioritize and pick an efficient route as they plan their day.

As soon as the mechanic confirms an elevator is back up and running, the customer receives a summary of the work done, and if required, an invoice for approval and payment. This is done instantly and digitally – already a big change from current hands-on practices in many parts of the world.

Data from repairs are loaded into a digital maintenance record and relayed back to the engineering center. This closed-loop engineering can make similar shutdowns less likely in the future and facilitates the creation of more sustainable products for a circular economy. They are also fed into a digital twin simulation, updating predictive maintenance plans for other elevators with similar designs.
What's Good for Customers is Great for Passengers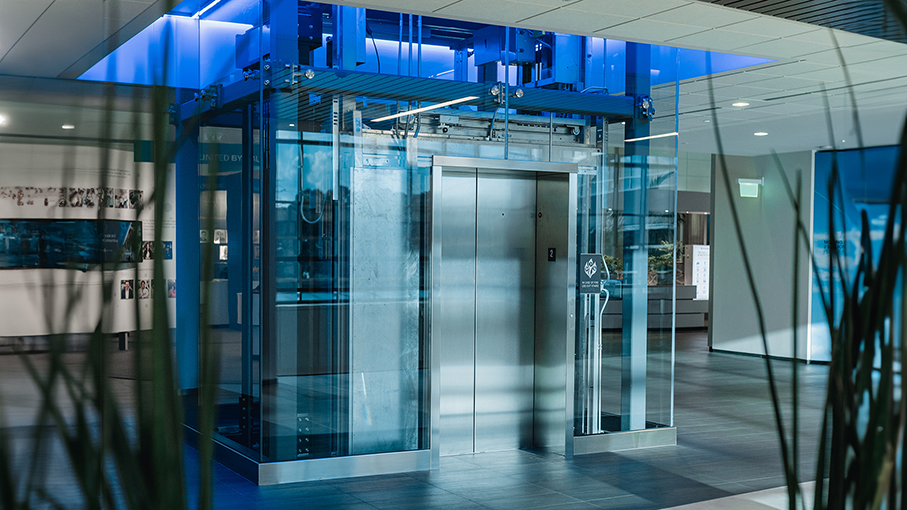 In a world where everything is connected to generate and collect data, what we do with that data is important.
When it comes to implementing a digital thread we're creating a better world not only for property manager customers, but also for the passengers who use our elevators and the smart cities that rely on them. With a world population that is aging and increasingly living in cities, we will need smart and reliable elevators to help city residents navigate the urban landscape.
We see a future where regulators can conduct elevator inspections remotely, saving time and effort. City planners can map urban populations in three dimensions. And residents can seamlessly navigate a city below ground, at street level and through air taxis – all thanks to elevators and escalators that take them there.
With this digital thread technology, we're starting that future today, and giving people the freedom to connect and thrive in a taller, faster, smarter world.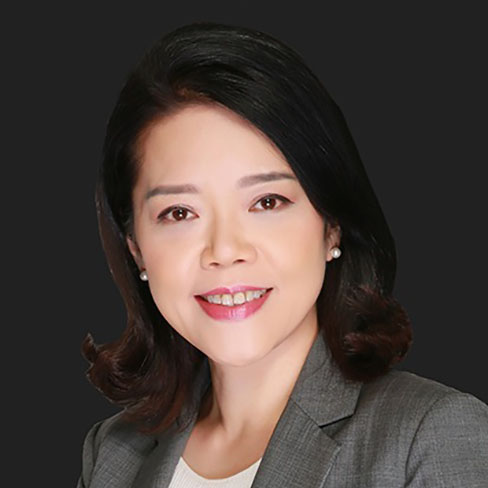 Read about Sally Loh