The building blocks of being our best
We call these The Otis Absolutes, and together they govern our work (and the way we work) worldwide. They define how we think, how we make decisions, and how we take action, every single day, everywhere.
That's why we've codified The Otis Absolutes in a clear and comprehensive document that celebrates our core values , It holds the key to what drives us, and the world around us, to new heights.
DOWNLOAD THE OTIS ABSOLUTES
Read all about it
Our relentless commitment to safety, ethics and quality in every choice we make leads to our business success.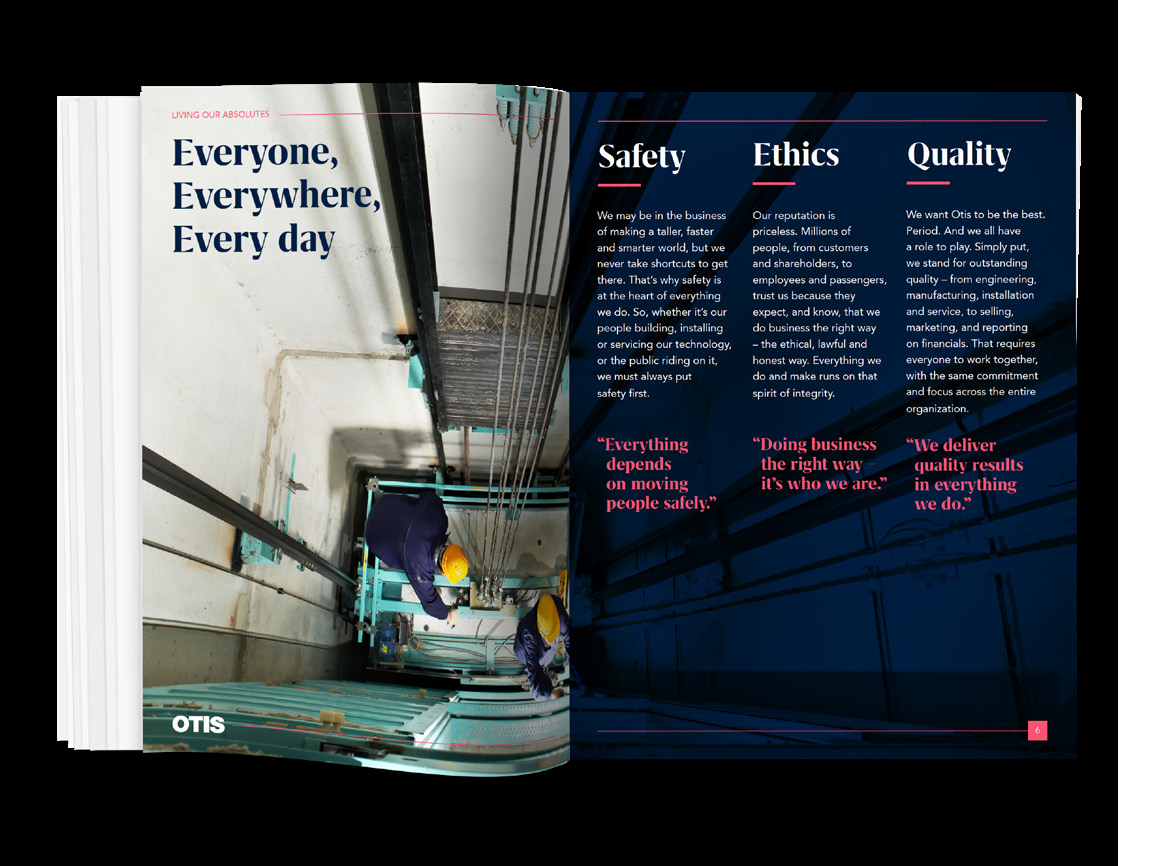 READ THE OTIS ABSOLUTES
Download The Otis Absolutes
Node Name: VMOAZAMPA007