Compass® 360
Elevator Dispatch Management
Personalize your experience and enhance your journey
Introducing Compass 360
Now in its third generation, our advanced Compass dispatching system featuring an enhanced dispatching algorithm, newly designed fixtures featuring new way-finding signage and state of the art capacitive touch technology with our new touchscreen entry devices.
Options to integrate with your Building Security and visitor management systems, allow for enhancing the passenger experience for not only office buildings but also hotels and hospitals to residential and mixed-used spaces.
Powered by SmartGrouping technology, it gets passengers from point A to point B much faster by grouping passengers by destinations as well as by zones resulting in better organized service.
Download brochure
Discover Otis Signature Service today
To learn more about our Signature Service, complete the form below and let us build a service plan that's right for you.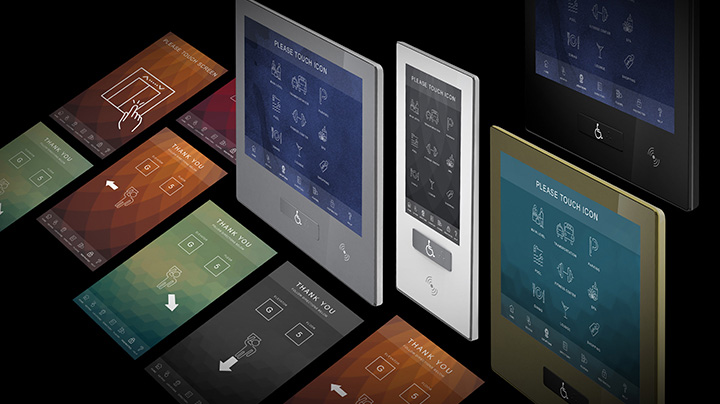 Stylish
Sophisticated design
The new Compass 360 system is designed to become an extension of your building and brand. We'll create a system exclusive to your needs, always with style at the forefront. Achieve a unique experience with a wide range of user interface screens and wayfinding signage. Choose from a number of sizes and shapes, and background options and a diverse selection of icons to perfectly reflect your brand. Or design a totally unique interface with the assistance of our design services group.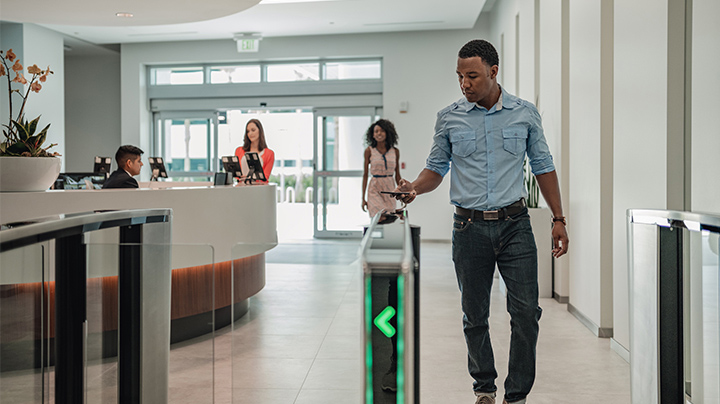 Smart
Intelligent and intuitive
Developed with seamless integration in mind, Compass 360 is easy to install, connecting with your security and access systems, minimizing disruption to your building. It features intuitive systems that enhance movement and flow around your building. SmartGrouping technology organizes travel between floors in a way that maximizes efficiency. It works faster by grouping passengers into elevators to reach floors in similar zones.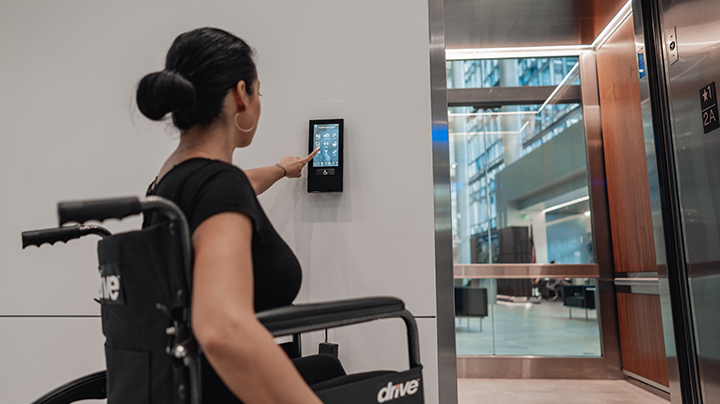 Simple
Easy travel for every passenger
Whether your passengers are new visitors or know where they're going, Compass 360 makes getting around your building feel natural. The system meets and exceeds the requirements to provide assistance for those who may need it, it is accessible to all. Acting as a virtual concierge, it guides passengers where to go for services or unique destinations within the building. Clear signage helps smooth the process and a welcome screen helps those new to the building quickly understand how to use the system.