Statua jedinstva
Gujarat, Indija
Pogledajte kako su inovacije na sledećem nivou i brza instalacija učinili indijsku Kip jedinstva pristupačnim za milione posetilaca
Simbol slobode i patriotizma, kip jedinstva u Gujaratu, Indija, je najviši kip na svetu. Kada je Otis dobio ugovor o postavljanju rešenja za lift unutar statue u užem vremenskom roku, naša inovacija dostiže nove visine - i brže.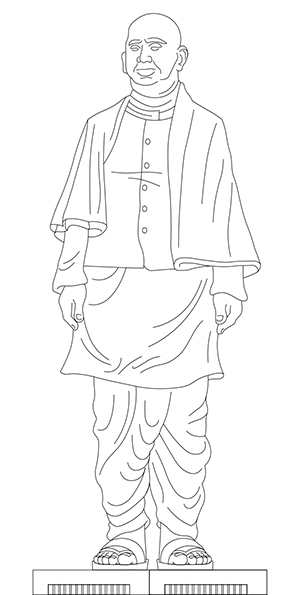 Jedinstveni uslovi
Otis je bio zadužen za bezbedno i efikasno premještanje hiljada dnevnih posetilaca u galeriju znamenitosti, kao i za završetak instalacije dizala visoke razine u rekordnom vremenskom roku od 28 dana od početka.
Inovacija Otis-a.
Otis je instalirao dva SkyRise dizala sa malim otiskom koji su bili idealni za unutrašnjost kipa, a brzine od 4 metara u sekundi za efikasan prevoz putnika. Bliska koordinacija sa korisnicima, detaljan plan i rad sa radnim vremenom obezbedio je završetak projekta u roku od 28 dana.
| | |
| --- | --- |
| | 2 SkyRise liftovi |
| | |
| --- | --- |
| | Usluga potpisivanja Otis™ Ugovor |
Rešenja za nacionalni simbol slobode i patriotizma
Statua jedinstva:
Pokazivanje inspirativne vizije vođe
Lociran u Gujaratu, u Indiji, na reci Narmada, statua jedinstva od 182 metara je najviši kip na svetu. Znamen opisuje državnika i borca za slobodu Valabhbhai Patela – prvog potpredsednika vlade i ministra za nezavisnost Indije. Kip je stvoren da inspirira generacije tako što je pokazao Patenovu viziju jedinstva, patriotizma, inkluzivnog rasta i dobrog upravljanja.
Napravljen da bi se mnogi ljudi brzo krecu
Kip jedinstva pozdravlja više od 12,000 dnevnih posetilaca. Posetioci mogu da putuju od stopala statue do galerije za gledanje 135 metara. Postignite ova potrebna napredna rešenja za lift da bi se veliki broj ljudi neprimjetno pomaknuo u galeriju za gledanje tokom dana.
Instalacija u rekordnom vremenu
Isporučivanje projekata za lift koji vode industriju nije ništa novo za Otis. Međutim, instalacijski izazovi bili su jedinstveni za Kip jedinstva.
Sa rasporedom od samo 28 dana između predaje na putu za podizanje i puštanja u pogon jedinica, instalacija se mora izvršiti u rekordnom roku.
Rešenje
Tim u Otis-u uvek se uzdiže do novih izazova.
Da bi se posetioci sigurno i brzo pomaknuli do galerije kip, Otis je instalirao dva SkyRise dizala. Ove jedinice imaju mali otisak stopala i putuju brzinom od 4 metara u sekundi, pružajući besprijekoran doživljaj za hiljade posetilaca dnevno. Otis takođe obezbeđuje stalnu bezbednost i performanse ovih teško korisnutih liftova kroz tekući sporazum o održavanju i servisiranju.
Instalacija je završena u samo 28 dana zahvaljujući pažljivom planiranju i saradnji tima Otis. Otis je pripremio detaljan radni plan i radio je non-stop u tri smjene kako bi se instalacija dovršila. Projekat je takođe sproveden bez skela, što je rezultiralo povećanom sigurnošću i kvalitetom.
---
Otis je ponosan što je igrao ključnu ulogu u tako legendarnom i smislenom projektu. Statua jedinstva služi kao odredište i simbol slobode za ljude širom Indije. Za Otis, to je podsjetnik na to što je moguće kada stavljamo inovacije i odlučnost da radimo na zadovoljavanju potreba naših klijenata.
---