Atrio Torre Norte Bogota, Colombia
See how advanced solutions and logistical excellence helped Otis meet the highest standards for
Atrio Torre Norte
An iconic, mixed-use building in Bogota, Atrio Torre Norte marked a major step in the modernization of the city's downtown area. Otis was there to help, with stylish, modern elevator solutions and well-planned execution from day one.
Project Facts
Unique Requirements
The Otis team was tasked with supplying elevator and escalator solutions to efficiently move passengers while matching the modern aesthetic of the building. An accelerated schedule also meant that the project required constant communication and coordination long before and during the installation to avoid potential complications.
Otis Innovation
To meet the needs of the project, Otis specified and installed 32 elevators in total, including 28 SkyRise® elevators and four Gen2® elevators with Otis ReGen® technology. We also used advanced modeling software along the way to share designs and help coordinate logistics for a seamless installation.
| | |
| --- | --- |
| | 28 SkyRise® elevators |
| | Four Gen2® elevators |
| | Otis Compass®360 destination management system |
Providing solutions and flawless execution for a modern icon
"Otis demonstrated during the bidding process an exceptional capacity for analysis that showed a total adaptation to the project conditions, with different technologies developed and implemented in its vertical transportation systems."
-Rodrigo Rubio Vollert, Construction Consortium Director
Atrio Torre Norte: A symbol of Colombian modernization
Located in the heart of the Colombian capital of Bogota, Atrio Torre Norte is one of the tallest buildings in Colombia and among the most technologically advanced in all of Latin America.
The mixed-use building features 44 floors and a sleek, modern design that reflects the region's continued modernization and its efforts to further evolve downtown Bogota as the country's business center.
More than 200 meters tall, no shortage of challenges
A high-profile project with a modern, iconic design, the Atrio Torre Norte challenged all companies involved to bring their most stylish and advanced technologies to the table – and Otis was no exception.
The team was tasked with delivering elevator solutions that would meet the people-moving needs of the building and provide a seamless passenger experience while enhancing the aesthetic of the space with a custom look and feel.
Careful planning
Beyond technologies, the building's location in a high-traffic area of the city and an accelerated construction schedule for the project meant that all logistics and installation had to be carefully planned to avoid any potential slowdowns or issues, and to account for limited hours for equipment unloading.
Solution
As an industry leader with a strong history of meeting challenging building design, Otis was uniquely equipped to help Collins House and its developers meet their challenges. The solution included three Otis elevators – two SkyRise elevators and a Gen2 Premier elevator, which share a single triplex shaft.
The Gen2 travels between the basement and the 19th floor, while the SkyRise elevators operate from the ground level to the upper floors, changing to a duplex shaft after level 20. With a sustainable design, small footprint and lighter weight, the SkyRise elevators are perfectly suited for the skinny design of the building. They 're also among the most energy-efficient elevators available and offer stylish design and features to complement the building itself. All elevators leverage the Otis Compass 360 destination management system to help Collins House move beyond wait times and seamlessly transport passengers throughout the space.
Beyond developing the solutions themselves, Otis also helped ensure a fast, seamless installation under a number of constraints. Otis coordinated with builders and the city of Melbourne to obtain permits, schedule deliveries and operate hoist lifts at specified times that would minimize any disruption to public traffic, and fit within a carefully orchestrated process that included the other teams and trades on the project. As the project moved forward, Otis also worked to ensure that elevator shaft rail installation kept pace with swift building progress that leveraged a pre-cast elevator shaft and prefabricated floors.
---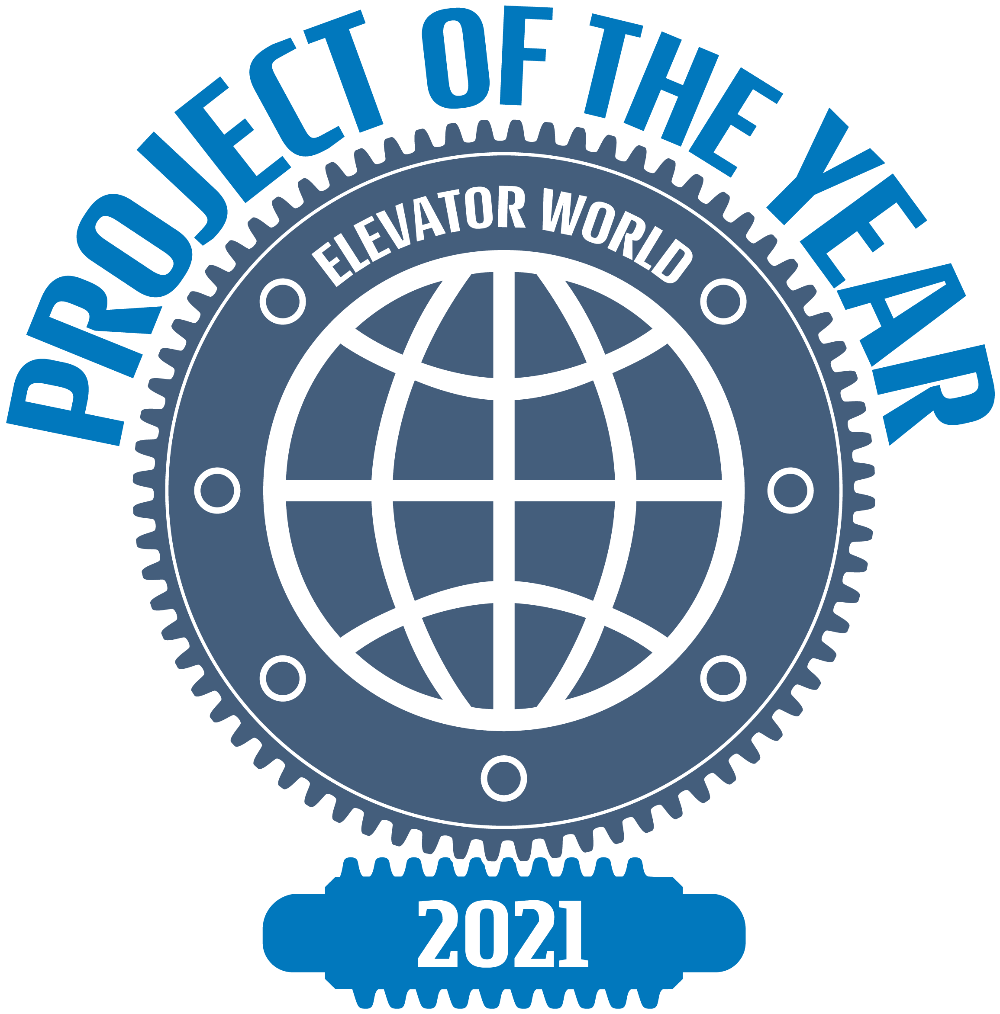 All in all, the project was a triumph not only in engineering design and innovation, but in effective communication and coordination. Opening in October 2019, the project was recognized as an Elevator World Project of the Year for 2021.
Node Name: OMUSCMSLFRPAP02