Contact us to discuss your service requirement
Veja o nosso vídeo do Serviço Otis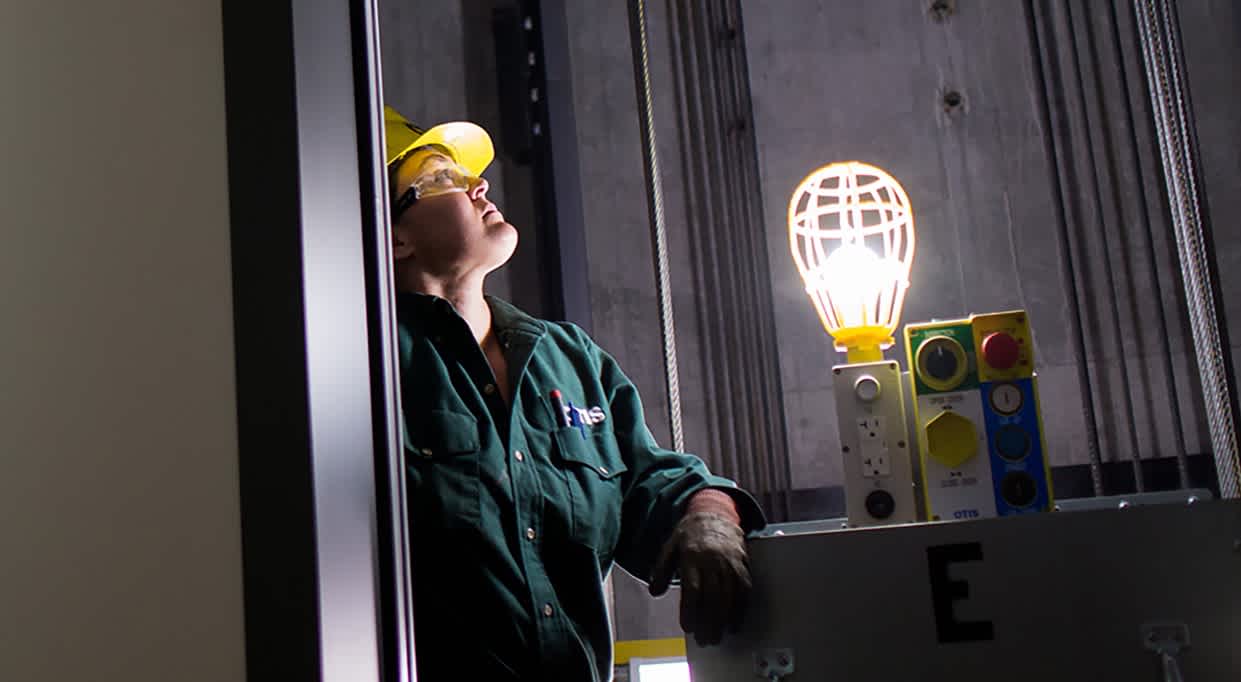 Signature Service
Usluga je naš potpis
Elevator Service, Maintenance and Repair from Otis
Switch to Otis Signature Service™ and save up to $2900*
For a limited time, when you become a Signature Service customer with a 60 month contract*, you'll enjoy 3 months of free service including important upgrades to prolong the life of your Otis microprocessor unit.
First 3 months
free service
valued at $400
Software upgrades for Otis
microprocessor elevators
based on survey, valued at $1000
Free site
survey
valued at $1,500

Održavamo vaš svijet u pokretu
Upoznajte uslugu Otis SignatureTM
Charles Otis je 1861. godine dao obećanje: lično obezbjediti sigurnost, pouzdanost i funkcionalnost svakog lifta - bez kompromisa. Na to je obećanje stavio svoj potpis. Ta baština živi i danas kroz naše predane i entuzijastične zaposlenike. A njihovu vlastitu predanost nadograđujemo ulaganjima u novu tehnologiju.
Ime nam je Otis - a usluga je naš potpis.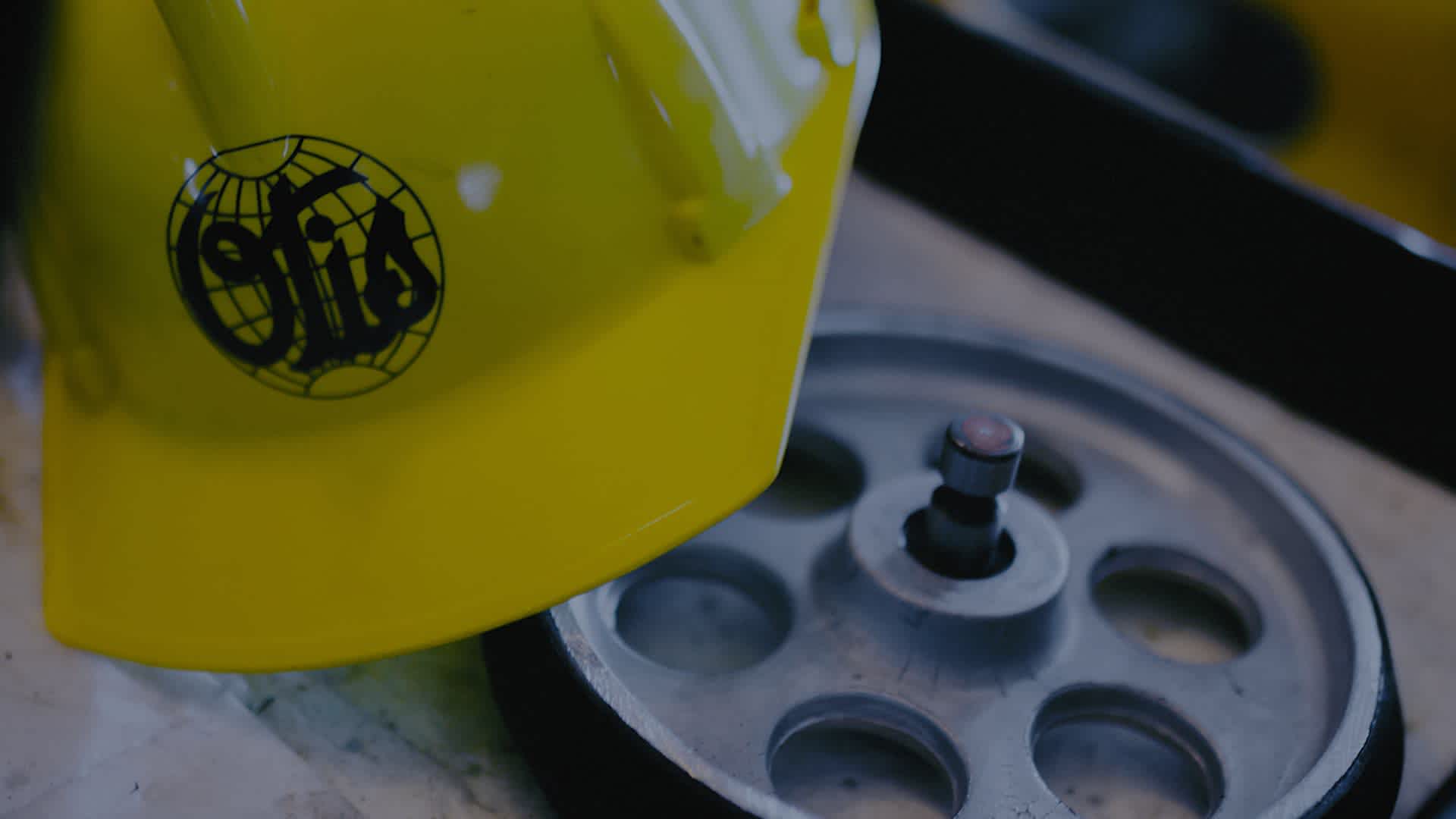 Ulaganja u vašu budućnost
Naši predani timovi osnaženi su novim alatima
Naši timovi svakodnevno zasuču rukave kako bi dvije milijarde ljudi ostalo u pokretu. I dalje ulažemo u nove alate i procese, tako da naši visokokvalifikovani mehaničari i timovi za podršku mogu osigurati brži nastavak rada. Sve je to dio naše predanosti održavanju svijeta u pokretu na sigurniji, učinkovitiji i pouzdaniji način.
Zajedno sa našim timom za podršku 24/7 OTISLINE®, naši mehaničari imaju niz digitalnih alata za podršku, koji omogućuju brže održavanje na licu mjesta, kao i sigurne i udobne vožnje.
Personalizovani doživljaj
Vas i vaše putnike stavljamo u središte svega što radimo
Otis offers various levels of service agreement, however each can be tailored to best suit your particular requirements.
For example, some of the elements you can consider are:
✔ OUT OF HOURS SERVICE


✔ INCLUSIVE OF MINOR PARTS


✔INCLUSIVE OF BREAKDOWN
✔ INCLUSIVE OF MAJOR PARTS


✔ TRAPPED PASSENGER


✔ REMOTE ELEVATOR MONITORING ASSISTANCE LABOUR
Together, we find the maintenance contract tailored to your needs
Help us make the best contract recommendation for you in 6 quick steps with our maintenance configurator
FIND MY CONTRACT

Personalizovani ugovori
Fleksibilni servisni paketi pružaju opcije održavanja i povezivanja koje odgovaraju vašim potrebama.

Prilagođene objave
Jednostavno prilagodite svoju komunikaciju za pristup objavama u realnom vremenu i za pojednostavljeno i brže izvještavanje.

Upozorenja na događaje
Upozorenja na događaje omogućuju vam da budete u toku oko važnih novosti u vezi sa vašom zgradom i opremom.

Planer kapitala
Prilagođene preporuke vam pomažu izbjeći iznenađenja, povećati vijek trajanja proizvoda i izraditi planove za budućnost.
Informacije na zahtjev
Komuniciramo sa vama u realnom vremenu
Cilj nam je omogućiti da je sa nama lako poslovati. To znači da vam dajemo jedinstveno mjesto na kojem možete pronaći sve informacije koje su vam potrebne onda kad su vam potrebne. Sa novim korisničkim portalom, možete steći potpun uvid u vaš korisnički račun, dostupan 24 časa dnevno, 7 dana sedmično. Obratite se našim timovima direktno telefonom ili chatom, prijavite kvarove online i pratite održavanje i stanje opreme u realnom vremenu.
Ili upotrijebite API integraciju za savršeno povezivanje Otisovih podataka sa vašim postojećim aplikacijama za upravljanje zgradom za jednostavnu nabavku i fakturisanje.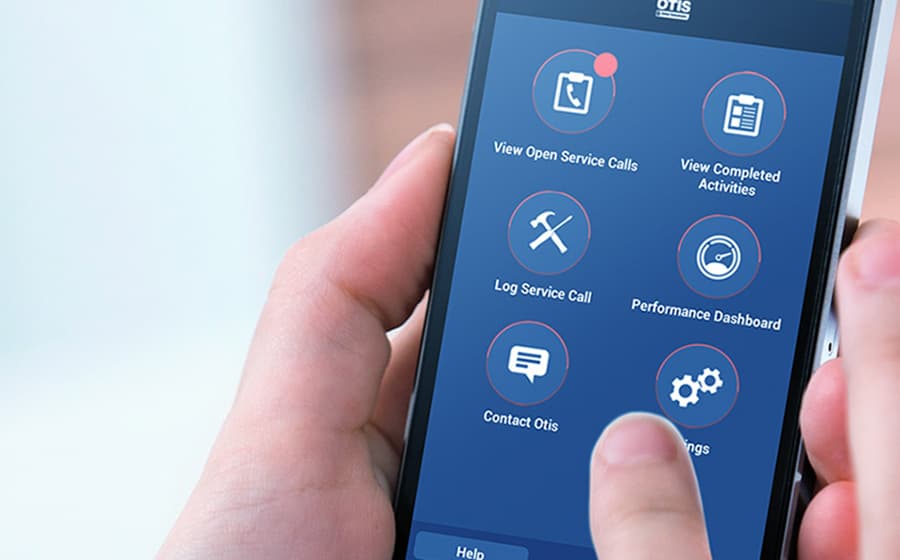 eService Mobile
Upravljajte opremom ravno sa pametnog telefona
Budite u toku sa podacima o servisiranju liftova i podacima o njegovu radu pomoću aplikacije eService mobile, prvoj aplikaciji u ovoj djelatnosti koja podatke u realnom vremenu donosi ravno do vašeg mobilnog uređaja.
Preuzmi specifikacije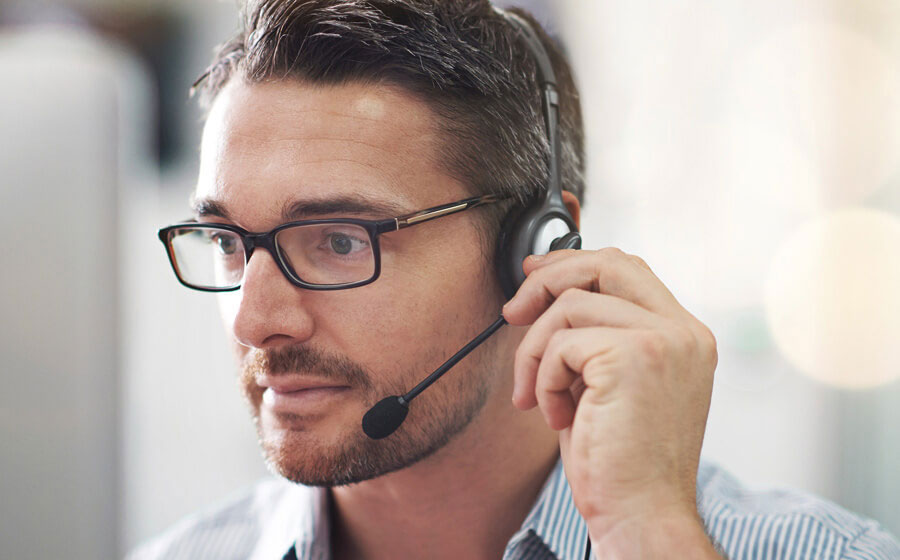 Elitna usluga
Ostvarite spokoj koji donosi daljinska dijagnostika 24 sata dnevno, 7 dana sedmično
Poseban tim inženjera prati podatke vašeg lifta u realnom vremenu i dobiva upozorenje ako nešto nije u redu. Često mogu dijagnostikovati i riješiti problem i prije nego što ste ga vi svjesni.
Preuzmi brošuru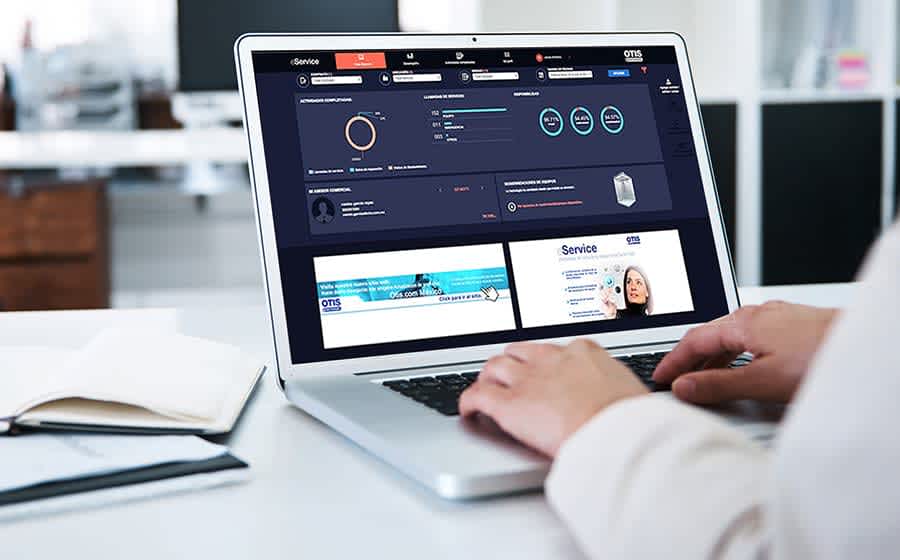 eService
Upravljajte cjelokupnim servisnim portfeljem za radnim stolom ili u hodu
Naš portal eService pruža vam trenutan pristup ključnim informacijama o opremi liftova i servisiranju, na kompjuteru ili mobilnom uređaju. Pregledajte kontrolnu ploču na kojoj se prati rad, provjerite pojedinosti održavanja ili pozovite servis.
Preuzmi specifikacije
OTISLINE®
Stručna podrška 24 časa dnevno, 7 dana sedmično
Svakoga časa, svakog dana, pozivni centar OTISLINE je tu za vas. Ova vam usluga omogućuje kontakt sa stručnjacima obučenima u svim aspektima rada vašeg sistema i daje savjet o tome što učiniti kad se pojavi problem. Sa svakim pozivom, pozivni centar OTISLINE je brzi put do rješenja koje vam je potrebno.
Otkrijte pametniju viziju usluge
Usluga Otis Signature kombinacija je savremene inteligencije sa baštinom predanosti pružanju personalizovanog doživljaja usluge.