Who we are
Otis is the world's largest elevator and escalator manufacturing, installation and service business. We serve customers in over 200 countries and territories around the world and maintain more than 2.2 million elevators and escalators. We have 69,000 employees, including engineers, digital technology experts, sales and functional specialists, as well as factory and field technicians. We are proud to be a global team that continues to rise to the challenges of a fast-moving, high-performance company. Together, the people of Otis are creating new ideas and opportunities by collaborating across time zones, geographies and cultures to better serve our customers. Just imagine where you can take your career!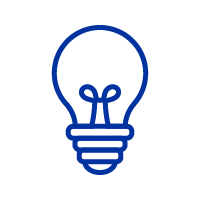 WHAT MAKES US UNIQUE

We celebrate imagination
–––
We believe in us
–––
We are many voices
–––
We are better together
–––
We strive to be the best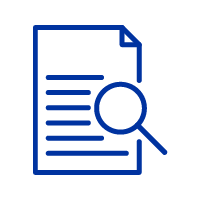 WHAT WE LOOK FOR

Imagination
–––
Collaboration
–––
Inclusion
–––
Empathy
–––
Empowerment
–––
Pace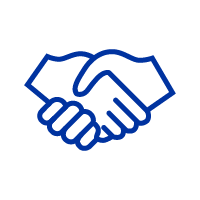 WHAT WE OFFER

Exciting, purposeful work
–––
A place where our people can be themselves and the best idea wins
–––
Meaningful career opportunities for people to grow
–––
Robust compensation and benefits packages
Sales
Our sales team offers unmatched sales and service excellence to customers every day. Our high-performing team executes this by serving as a primary customer contact, guiding success and improving their experience. From Sales Trainee to General Manager, Otis offers a structured trajectory for a career in Sales and beyond.
Field Services
In the field, members build relationships with customers, gain technical and industry knowledge, and develop management skills. They ensure technical and financial standards, regulatory compliance, and stakeholder expectations are met. From Mechanics to Project Managers to Superintendents, Field Services offers a diverse spectrum of career opportunities.
Manufacturing
Manufacturing careers at Otis offer a broad array of exciting and challenging opportunities. These include developing new manufacturing technologies, creating and optimizing production processes, accelerating inventory flow through various value streams, and managing people in a variety of environments.
Engineering
The Engineering team works to meet some of the most unique and exciting challenges in our industry. To maintain our role as a world leader, we continue to seek talented, ambitious individuals to join our high-performing teams. From Electrical to Computer, from Mechanical to Manufacturing, we have unmatched opportunities available for a career path in Engineering.
Functional Opportunities
As a large global organization there are plenty of exciting functional opportunities too. Ranging across Finance, Legal, Digital Technology, Human Resources, Marketing, Supply Chain, Communications and Quality, we can use your specialized skills. Offering career development and opportunities at every level of the organization.
Employee Scholar Program
Our Employee Scholar Program (ESP) allows our employees to expand their skills, positioning them for career advancement and serving as a valuable hedge against the uncertainties of a fast-changing work environment. We provide opportunities for our employees to expand their skills in a truly meaningful way.
We are looking for people who thrive on challenges
At Otis, we know that greatness is earned every day and that the passion, commitment, and hard work of our employees make our continued success possible. We lead our industry because our employees do more than meet our customers' needs today. They anticipate the needs of tomorrow.
We go through great lengths to hire and develop the best people, and we offer a supportive environment where employees are motivated and empowered to perform at their full potential. Today, we continue pushing the boundaries of what's possible to thrive in a taller, faster, smarter world.
Otis is An Equal Opportunity, Affirmative Action Employer. All qualified applicants will receive consideration for employment without regard to race, color, religion, sex, sexual orientation, gender identity, national origin, disability or veteran status, age, or any other protected class according to applicable law. To request an accommodation in completing an employment application due to a special need or a disability, please contact us at careers@otis.com.