Bernardo Calleja

President, Otis EMEA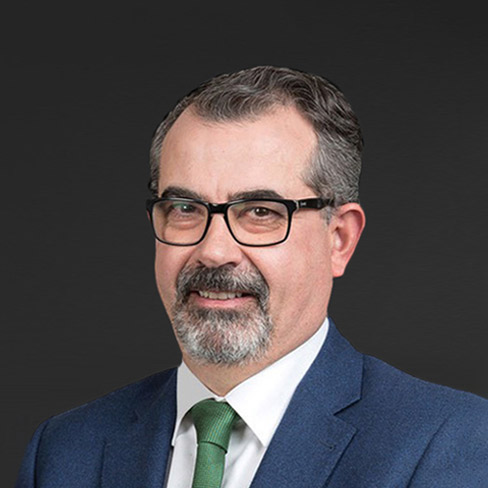 From the iconic Eiffel Tower to the world's tallest building, Burj Khalifa, Otis has a long and rich history in Europe, Middle East and Africa (EMEA), dating back to the late 19th century. EMEA is a highly diverse market comprised of 43 countries – many with high population density, and others with tremendous runway for urban development. Bernardo and his team of 26,000 Otis EMEA colleagues have a great opportunity to use our talent, resources and scale to meet the unique needs of our customers and passengers in the region.
Bernardo is a longtime Otis veteran with more than 30 years of experience. He began his career at the Otis factory in San Sebastián and progressed through several international leadership positions before being named President of Otis South Europe & Africa (SEMA) in 2018.
As President, EMEA, Bernardo is responsible for all aspects of the regional business' sales, installation, service, modernization and operations, with a focus on safety, customer service, and prioritizing digitization as a strong pathway to growth. He will continue to serve as SEMA President and as the President of the Board of Directors of Zardoya Otis, our publicly traded subsidiary in Spain.
Bernardo holds a degree in industrial engineering from the University of Oviedo and has completed post-graduate studies at the Instituto de Estudios Superiores de Empresa (IESE), University of Navarra, and the International Institute for Management Development (IMD) in Lausanne, Switzerland.