Yes, women make excellent elevator mechanics. And we need them.
How Otis is addressing a labor shortage by expanding opportunities for ALL
By Dot Mynahan and Erika Goldstein, Otis Worldwide
In the past few years, Otis redesigned professional uniforms and invested in new safety equipment – all to accommodate a growing group of people finding valuable and meaningful work in our trade: women.
Why are women finding great opportunities working on elevators?
It's a job that:
Is interesting and fulfilling. You keep the world moving, and billions count on elevators and escalators every day.
Pays well, even while you're in training.
Doesn't always require an expensive college degree.
Provides an up-close view of the inner workings of some of the busiest transportation hubs and tallest buildings in the world.
Is being shaped by modern technology. As our industry transforms from mechanical to digital, so too are the skills required to service elevators and escalators.
And you can see the immediate impact of your work – helping people get to where they need to go, safely, every day.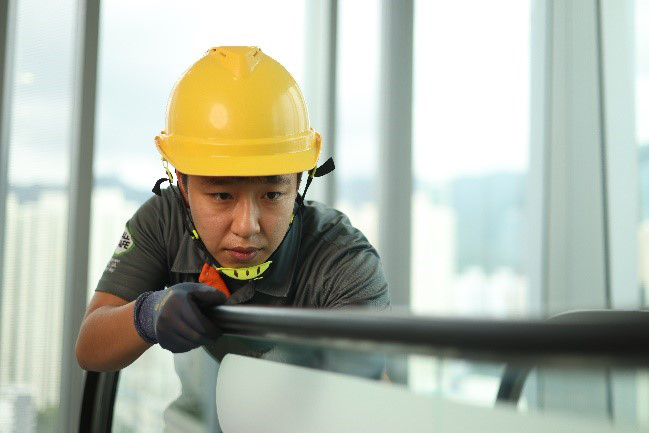 "When you love your job, you will be more devoted and willing to learn," says Chor Man Yan, a modernization mechanic in Hong Kong who turned her passion for mechanical engineering into a career with Otis. "Every time I see customers satisfied with the new equipment and enjoy a comfortable and safe ride, I am affirmed that my profession made a difference in their lives."

Still, there's a shortage of elevator field technicians in almost every part of the world. To meet customer and passenger needs, we need to hire the best people from the biggest talent pool – a pool that includes all genders.
With this year's International Women's Day theme to Embrace Equity, we think it's time to talk about why this is so important, and what companies like Otis can and should do about it.
"We want more"
It's still too common that women are not encouraged or don't consider stepping into this traditionally male-dominated trade. Championed by a female CEO, Otis is embracing diversity as we press for changes within our organization and industry.

"Many women are curious about technical professions, but ultimately don't dare, because the cliché 'technology equals a man's job' just won't go away that easily," says Eveline Schmid, who works in Austria as an electrical technician and specializes in modernization engineering. "I experience this personally when I am asked what I do for a living and say: 'I'm an electrical technician.' Then the reaction is often: 'What? How? You?' I'm proud to show others that there are women in technical professions – and we want more!"
Eveline's comment echoes what we hear around the organization: It is empowering to be one of the few women on an entire jobsite – managing a complex project and succeeding in what others thought was a man's job.
So what is Otis doing?
To make a difference, Otis and companies like it must listen to and support women in the field, nurture a culture of allyship, and make diversity a cornerstone of hiring and training.
It's about more than diversity for its own sake: Diversity is good for business. Studies show that companies with ethnic and racial diversity in management earn higher returns, and diverse teams are more successful and more innovative.
Apply this to our service business, which makes up 80% of Otis' profits, and the business opportunity is real.
In 2016, Erika was the Director of Field Operations in Singapore and Dot was the Director of Field Operations in Latin America. We met each other at a global safety meeting in Berlin, and recognized an opportunity to identify, mentor and support other women in field operations. The company elevated our profile and supported us in making changes big and small. That's how the FORWARD employee resource group was born, to promote the retention and advancement of employees within Otis Field Operations. And we're proud that it has since grown to more than 500 members globally, including women working in the field and allies.
Now, Otis is a leader – not just in our industry but in construction trades generally – supplying uniforms and critical equipment like gloves and fall protection safety harnesses specifically designed for women. In North America, Otis sponsors women field employees to attend "Tradeswomen Build Nations," an annual conference dedicated to supporting women in the building trades. And Otis has supported us in nurturing a culture of sponsorship, mentorship and allyship.
To make meaningful progress toward our diversity goals, a next step is to set serious diversity targets for training and apprenticeship programs. One example of this is Otis' Rota Escola, or "Route School" in Brazil, which provides on-the-job training and experience while students complete their education. Most graduates are offered jobs at Otis. The program has met its target of gender parity – 50% women – each of the last five years, building a critical talent pipeline.
Programs like Otis' Rota Escola can make meaningful progress on gender diversity in the trades – broadening the talent pool, providing better, higher-skilled services to customers, and helping businesses.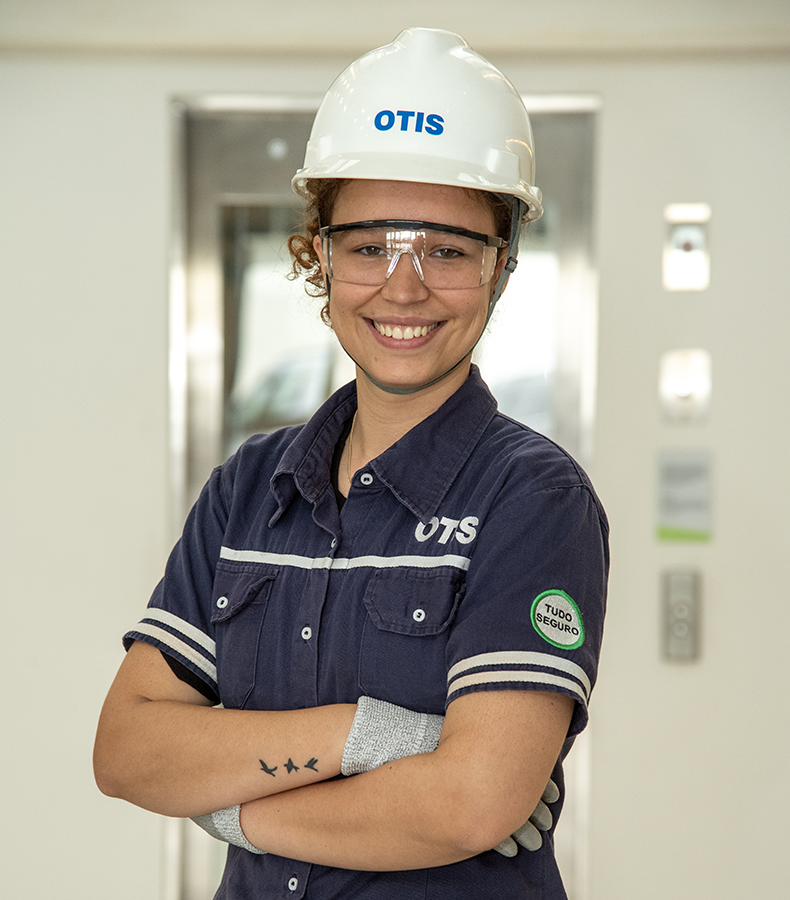 "Otis gave me several opportunities to gain experience and the confidence I needed to do my job," said Mirela Dias, who joined Otis through the Rota Escola program and now works as a Service technician in our branch in São Paulo, Brazil. "I have always had a great relationship with customers, but I know that the prejudice against women professionals still exists. My advice is not to give up on your goals. Show that a woman's place is anywhere she wants to be."
Chor, Eveline, Mirela and the other Otis women in the field make it clear:
Women are excellent elevator mechanics. And we need them.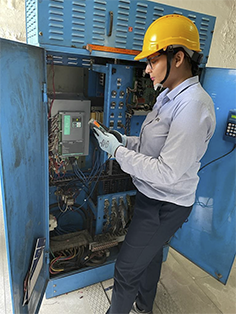 Advanced Technology Helps Service Technicians Thrive

As many aspects of our work and our industry transform from mechanical to digital, so too are the skills required to service our elevators and escalators. Manisha Chaudhary, a Field Supervisor in India, has witnessed that firsthand in a role where her passion for both mechanical and electrical technologies meet.
"A big part of my role is visiting sites for technical troubleshooting," Manisha said. "Sometimes you work with something more primitive, like a relay-based controller. But I also get exposure to the latest technology through Otis. It's better than what I could have imagined."
One of those innovations is Otis ONE™, an IoT solution that connects our customers' elevators to the cloud to deliver a more seamless passenger experience while aiding our Service technicians to proactively address performance issues. Through the real-time Otis ONE performance data, our mechanics may know an elevator isn't working before people in the building or the customer does.
And how does Manisha stay connected? Through a more common technology – a smart phone and a suite of apps. The phones and related tools and apps have digitalized many formerly paper processes, and provided access to product data, maintenance history and diagnostic tools helping Manisha and others operate more efficiently.

Otis Chair, CEO & President Judy Marks recently shared her thoughts about diversity at our company, including opportunities for women at Otis.
About the authors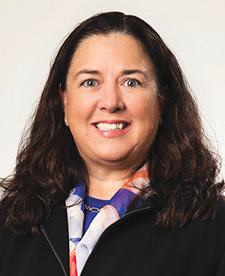 ​
Dot Mynahan is Executive Director of Field Operations and Safety for Otis Americas.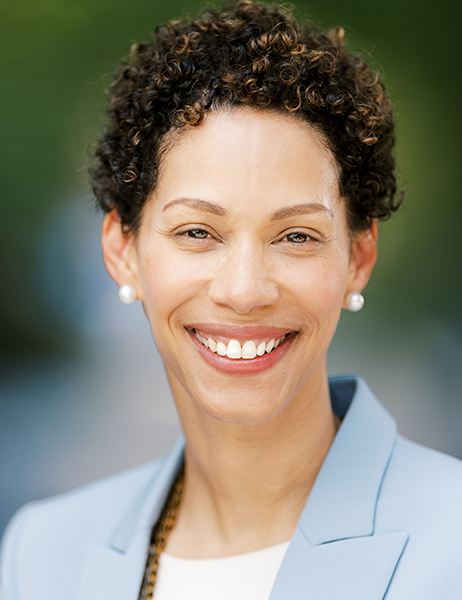 ​
Erika Goldstein is Senior Director of New Equipment Field Operations for Otis globally.
In 2017 they co-founded the Otis FORWARD employee resource group, which provides mentorship and support for women in field operations.