"I subscribed to Otis ONE IoT solution for the elevators I manage, which allows me to easily receive the information I need when I need it."
"I stay ahead of what's happening in the properties I manage. I receive real-time notifications by text as soon as an event occurs, which is perfect for me as I am always on the go."
"As a hotel manager, I always need to find ways to improve the way I welcome my guests. I subscribed to the eView™ in-car screen solution to offer my guests the information they need with minimal disruption during the installation."
"We are impressed by this solution from Otis. We wanted to access real-time operation data to track elevator service as part of our value proposition to tenants, and to rethink their business model."
"We subscribed to Otis API digital service to integrate elevator availability, maintenance insights, and traffic per floor data in our own Building Management System from the Otis Developer Portal."
"As Chief Engineer in a large hospital, I consider elevators to be mission critical for patients. Complex shutdowns are solved more quickly, doctors operating schedules are not disrupted and visiting families can get to their sibling's room directly."
Experience Connected Service, Powered By The Internet Of Things
Personalize your service experience
Using smart, internet of things (IoT) technology, Otis ONE brings you and your passengers the next generation of service. With 24/7 real-time, connected service combined with our foundational historic data your lift experience will be transformed as you receive new insights. Transparent, Proactive, Predictive: this is Otis ONE.
DOWNLOAD BROCHURE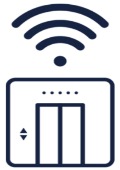 Advanced 24/7 monitoring of critical elevator systems in cab, machine room, hoistway, and pit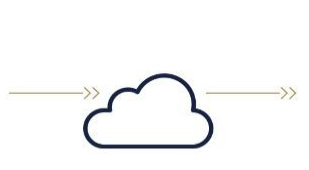 Cloud-based data analytics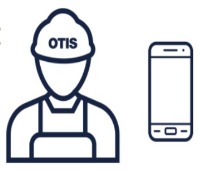 Informed mechanic resolves issues more quickly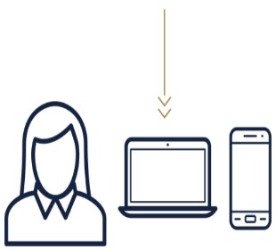 Building manager tracks elevator performance and service delivery in Otis Customer Portal
Proactive communications
Turning data into action
Our primary goal is to minimize disruption in your day. With "heartbeat" monitoring, we track the pulse of your equipment, so you don't have to worry about a shutdown. With our proactive insights and predictive maintenance, we communicate issues early and provide a clear repair schedule, so you can inform your tenants and keep everyone's day right on track.
Predictive Insights
Eliminating surprises
Whether you have a dozen tenants or thousands traveling through your building, every lift journey sends a message. Is your equipment healthy? Which floors are busiest? When will you need service and upgrades? Predictive data helps you benchmark lift performance, reduce unplanned shutdowns and prolong your investment for the future
Connected Sensors
Gather component data
Our connected sensors gather data on hundreds of lift components, passenger traffic and more to assess portfolio health and make intelligent recommendations for greater uptime.
Intelligent Learning
Smarter products
Our intelligent products make use of machine learning to remember emerging patterns, so devices can adjust in real time.
Capital Planning
Plan ahead with Otis
Predictive insights combined with Otis expertise allow you to plan ahead for specific investments through leveraged data like manufacture, age, environment, usage and door health scores.
Real-time Dashboards
Equipment health, service calls and account updates are organized in easy-to-read graphical dashboards and assess lift health in less than 5 minutes.
Health Reports
Monthly email reports summarize key metrics about your equipment health.
Campus View
View the real-time health status of every unit in your portfolio on a single map.
API Integration
Access data stored in the Otis cloud from your existing building management applications.
24/7 Active Monitoring
Real-time lift status and proactive monitoring ensure you stay up and running or we'll notify you first.
Informed Repairs
Service requests are closed sooner with automatic alerts that tell mechanics accurate fault information and the parts needed before they arrive at your building.
Big Data Analytics
30+ years of remote monitoring experience and aggregated data from 300,000 connected units provide highly accurate and specific trends to predict unit performance
Capital Planning
Recommendations are tailored based on similar lift type and age to help you plan and budget for future capital expenses, increasing the lifetime and value of your investment
eView™ For Emergencies
The in-cab display connects passengers with OTISLINE® via video chat to provide greater peace of mind in an emergency
Software enabled service
Ready for tomorrow and beyond
Like technology ecosystems before it, the Otis ONE™ platform is designed to evolve. Powered by the internet of things, machine learning and cloud connectivity, future updates are only a download away. And as we invest in more tools, services and functionality, you can select from a menu of add-ons that make sense for your building and needs.
DOWNLOAD BROCHURE
Node Name: OMUSCMSLFRPAP04