The building blocks of being our best
We call these The Otis Absolutes, and together they govern our work (and the way we work) worldwide. They define how we think, how we make decisions, and how we take action, every single day, everywhere.
That's why we've codified The Otis Absolutes in a clear and comprehensive document that celebrates our core values , It holds the key to what drives us, and the world around us, to new heights.
DOWNLOAD THE OTIS ABSOLUTES
Safety – Otis safely moves the equivalent of the entire world's population . . . every three days
We may be in the business of making a taller, faster, smarter world, but we never take shortcuts to get there.
So whether it's building, installing or servicing our technology, or the public riding on it, safety comes before anything else at Otis.
Ethics – Doing business the right way
Millions of people, from customers and shareholders, to employees and passengers, trust us because they know we do business the right way — the ethical, lawful and honest way.
Quality – The foundation of everything we do
We stand for outstanding quality – from engineering, manufacturing, installation and service to selling, marketing and reporting on financials.
We want Otis to be the best. Period. That requires everyone to work together with the same commitment to quality and focus across the entire organization.
Read all about it
Our relentless commitment to safety, ethics and quality in every choice we make leads to our business success.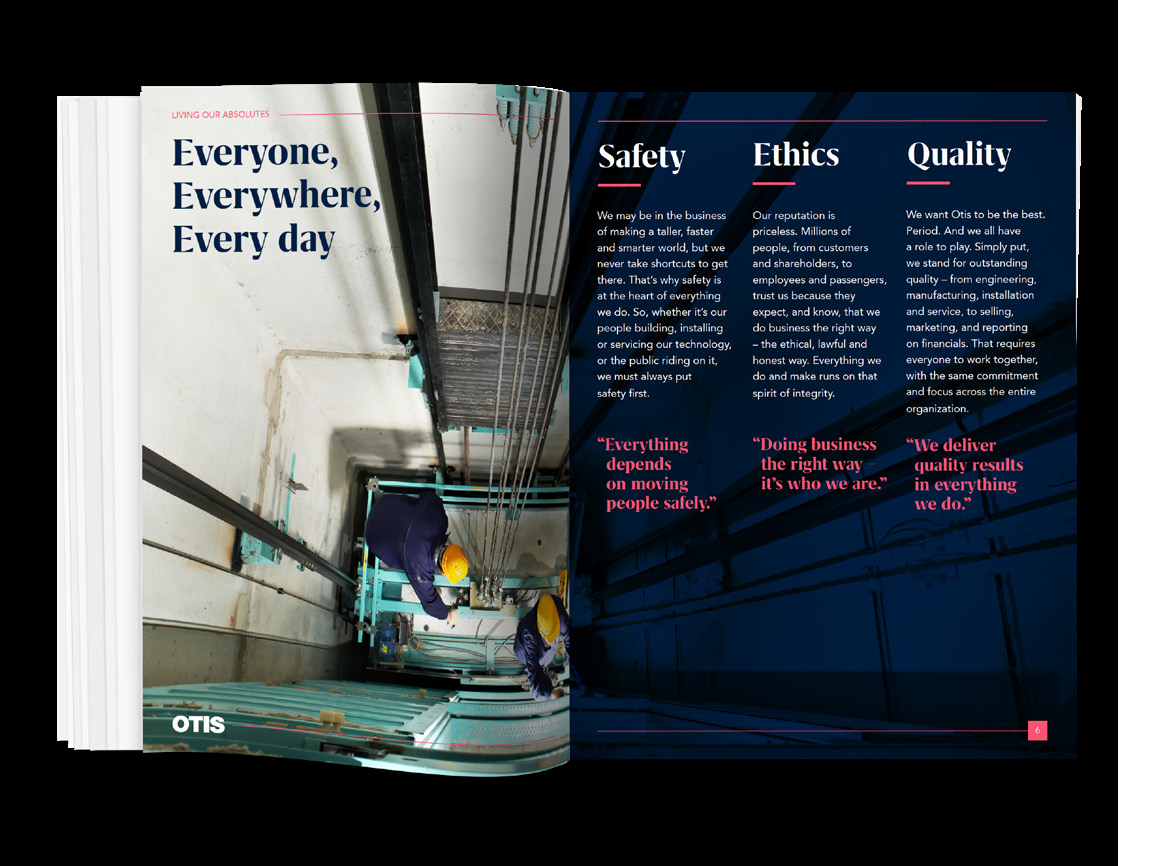 READ THE OTIS ABSOLUTES
Download The Otis Absolutes