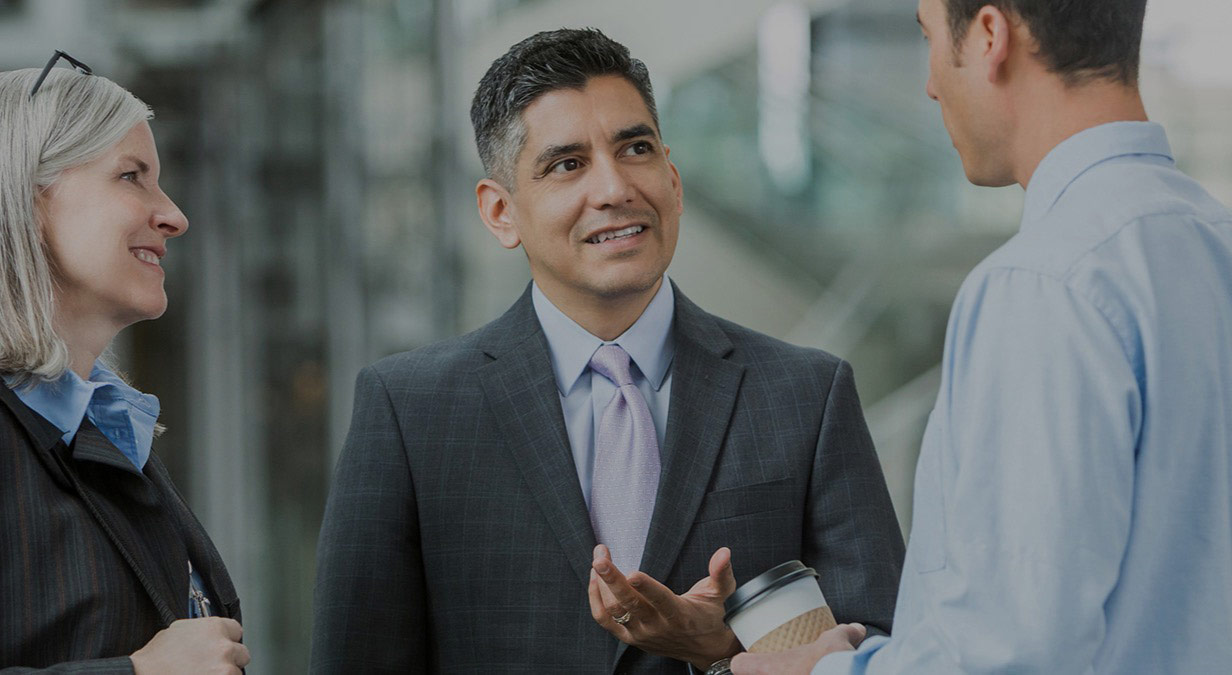 Gen2® Premier
Machine-roomless
An exceptional experience every time. The perfect choice for residential or commercial buildings.
Introducing The Gen2® Premier Lift
Premier machine-roomless design matched by engineering excellence
The revolutionary Gen2 Premier system is compact, efficient, reliable and a pleasure to ride. With machine-roomless space-saving architectural features that maximise design freedom, it's the perfect choice for residential or commercial buildings and ranks among our best-selling elevators.

1,600 kg
MAX DUTY LOAD

2.5 m/s
TOP SPEED

32
MAX STOPS

96 m
MAX RISE
1 Maximise your space

---

The Gen2 system's compact lift components fit inside the hoistway and eliminate the need for a machine-room. This saves construction costs and frees up valuable floor space for your design vision.

Form And Function In Perfect Harmony
The Gen2 Premier lift is a place for reflection and relaxation. Passengers are welcomed into a tailor-made space where excellence inspires every detail. Whether individual or shared, each journey is enhanced by durable materials, ambient lighting and rich textures that create a distinctive interior.
CompassPlus®
Efficient motion
The CompassPlus destination management system is our most advanced destination management system ever, making every journey simple, intuitive, and inspiring passenger experience that provides value to your building.
OptiSense™
Clear the crowds
OptiSense is our advanced Video Analytics add-on feature for your elevator. By detecting people, it directs cars to lobbies to where they're needed. Making sure you and your passengers get the most from your Gen2 Lift.
Refreshingly quiet
Experience moments of pure tranquility in the Gen2 lift
Engineered to be different, the Gen2 lift provides a smooth and peaceful ride every time. Noise levels have been significantly reduced, so passengers relax in a quiet space away from the everyday chaos.

Low-noise Gearless Machine
Mounted on rubber isolation pads, the low-noise gearless machine reduces vibration and minimises noise in adjacent rooms.

Coated Steel Belts
Our patented smooth polyurethane coated steel belts last twice as long as conventional steel ropes, without any lubrication.
Confidence In Reliability
Some of the world's most distinguished buildings trust in Gen2 technology. Manufactured exclusively at our ISO-certified factories, the Gen2 system is the result of our most advanced thinking, global experience and deep engineering expertise. All so you can be sure of getting exceptional Otis performance day after day.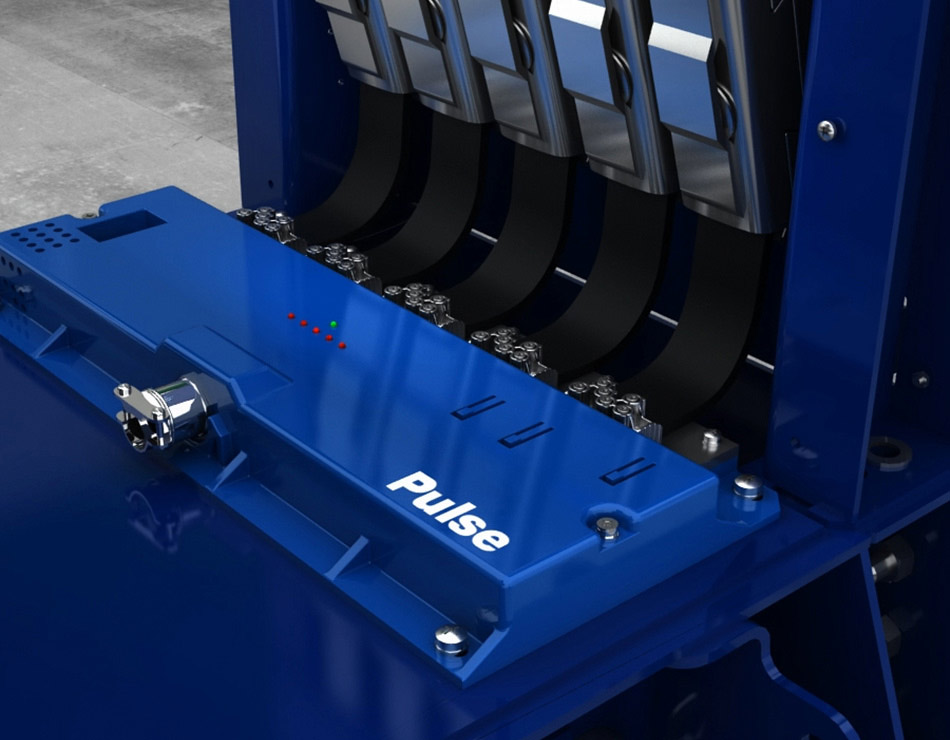 Pulse™ System
Maximising safety and minimising downtime, the Pulse system provides constant monitoring of the Otis patented coated steel belts.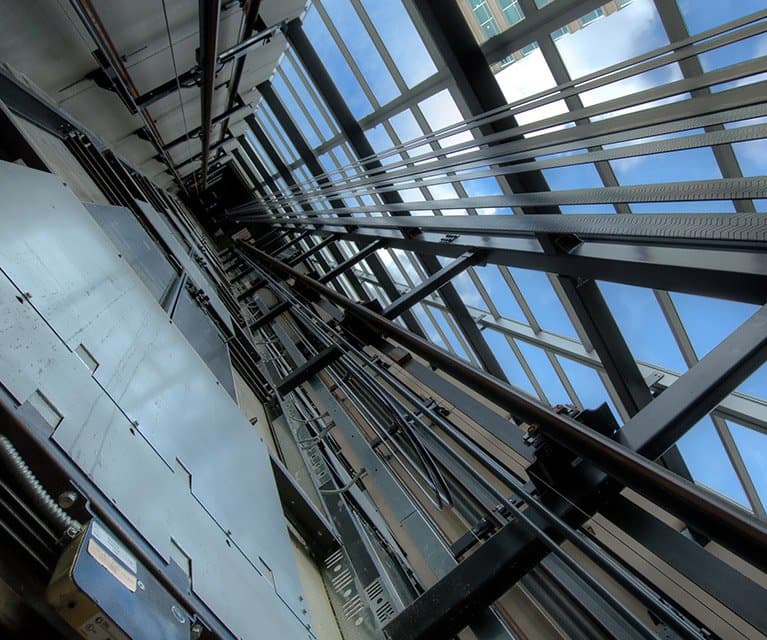 Automatic Rescue Operation
In the event of a power failure, the battery powered Automatic Rescue Operation system safely delivers passengers to the nearest floor.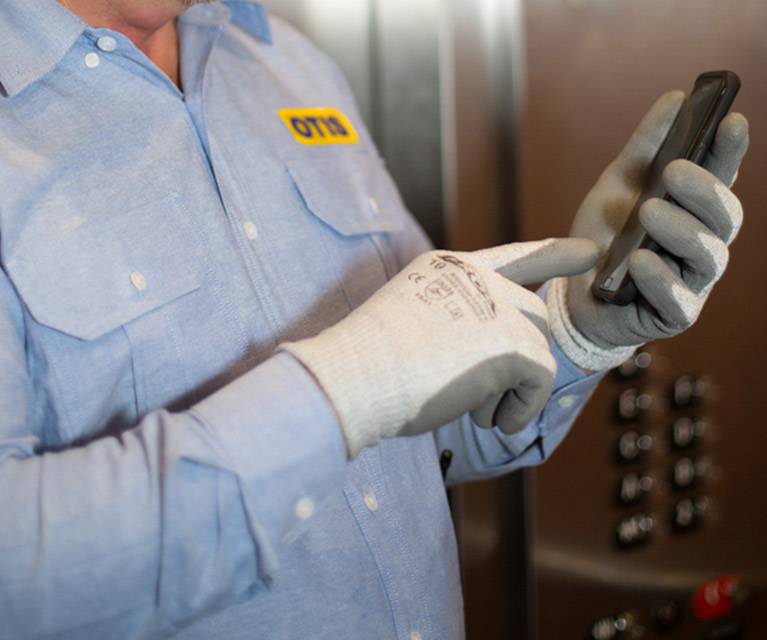 Your Maintenance Program
We take a proactive approach to service, so you enjoy 24-hour monitoring, highly trained mechanics and a speedy global parts network.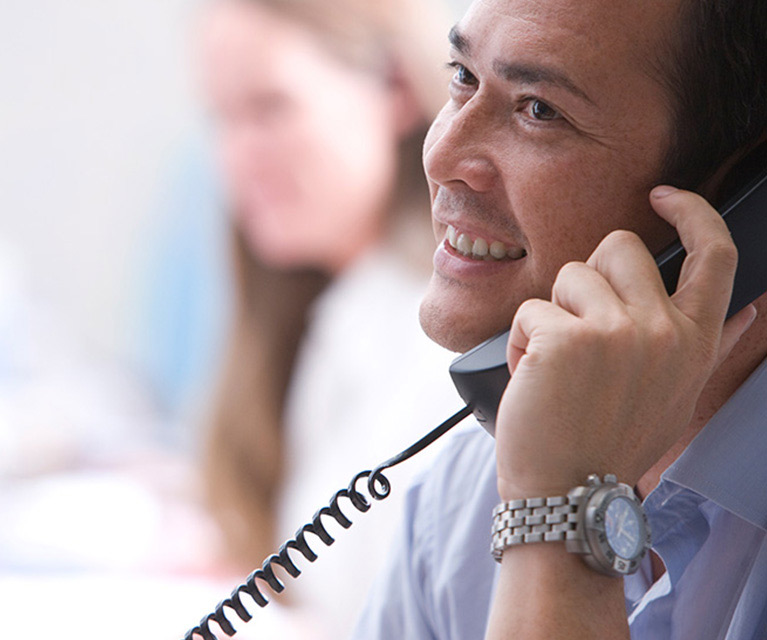 OTISLINE® Call Centres
OTISLINE call centres connect you to our round-the-clock customer service. A direct video link can give you peace of mind that help is on its way.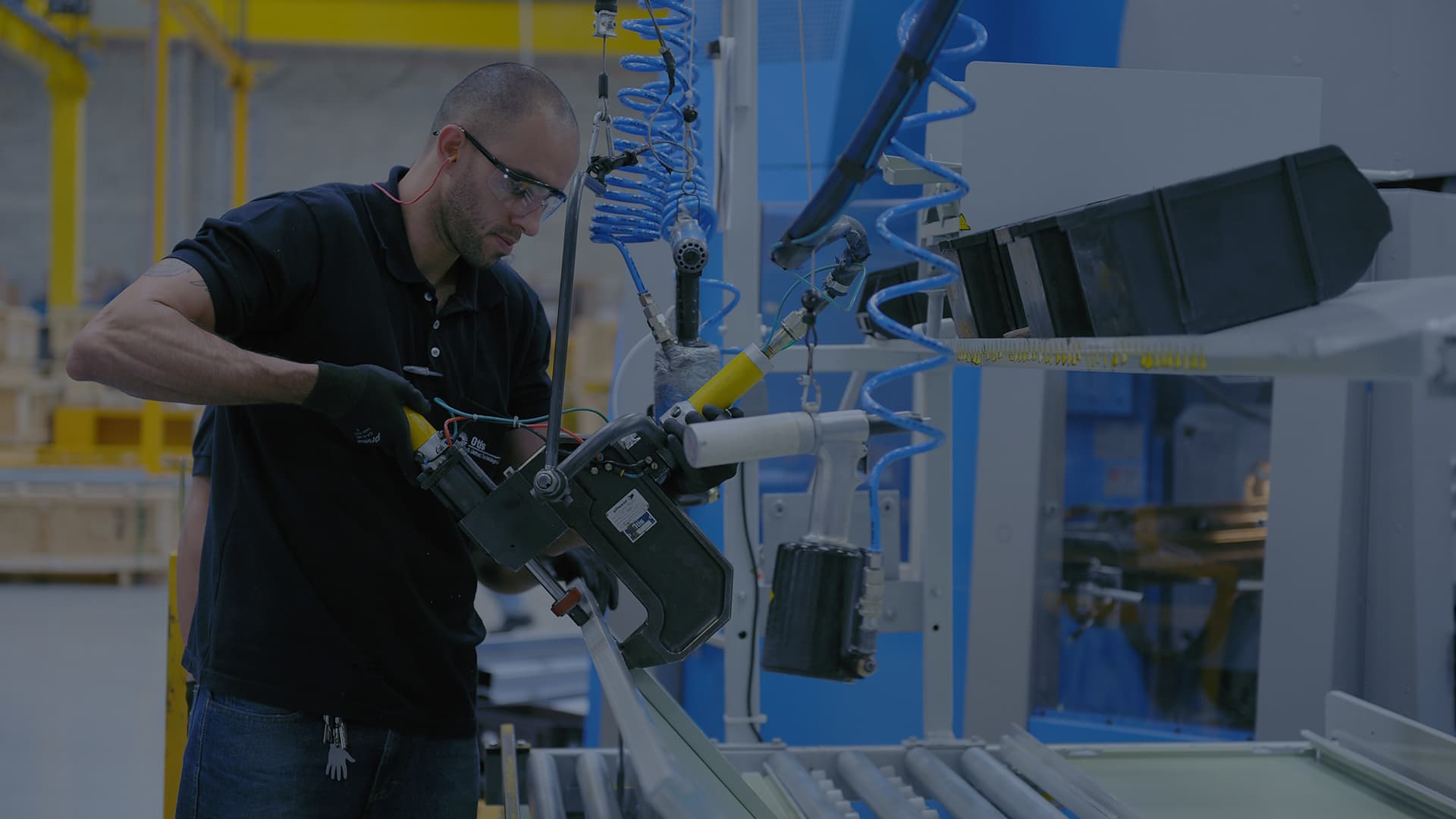 Made In Otis
Our products and services are engineered to exceptional standards
Every country in which we operate must meet or exceed the Otis standard. The Passport System requires each product to move through a series of meticulous inspections during its development. Once approved by a team of experts, the product moves on to its next stage. Otis champions UTC's overarching process of Achieving Competitive Excellence (ACE). Every factory, wherever its location, has an entire workforce committed to this high standard of manufacturing.
Moving With Efficiency
Designed to maximise energy efficiency, the Gen2 system demonstrates our commitment to protecting the environment.

The ReGen® Drive
Recycles energy and provides clean power for other building systems to use – making the Gen2 system 75 percent more effici ent and use up to 40 percent less energy than non-regenerative systems.

LED Lighting
Reduces energy consumption and lasts as much as 10 times longer than conventional fluorescent lamps.

Sleep Mode
Lights and fans shut down when not in use, and seamlessly restart with the press of a call button. Sleep mode makes the LED lighting 75 percent more efficient than conventional systems.

Zero Lubrication
The Gen2 machine and coated steel belts do not need additional lubrication, eliminating lubrication-related storage, cleanup and disposal of hazardous waste.