Made to Move Communities™
Inspiring and supporting young innovators as they pursue inclusive mobility solutions for underrepresented communities
As the company that is "Made to Move You™," mobility is central to our vision: to give people freedom to connect and thrive in a taller, faster, smarter world.
Kroz ovaj novi program, pokrenut 2020., angažiramo mlade umove da zamisle nova rješenja za mobilnost za ljude posvuda.
Uz čvrsto uzemljenje U MATIČNIM objektima, učenici će biti bolje pripremljeni za brzu evoluciju globalne radne snage, za koju se procjenjuje da do 2030. Godine ima čak 50 milijuna nepopunjenih RADNIH MJESTA U MATIČNIM OBJEKTIMA.
500+
volunteer hours
600+
Otis mentor volunteers
50+
financial grants awarded
Meet our mentors
Learn more about how our colleague mentors are advancing inclusive mobility and empowering the STEM workforce of the future.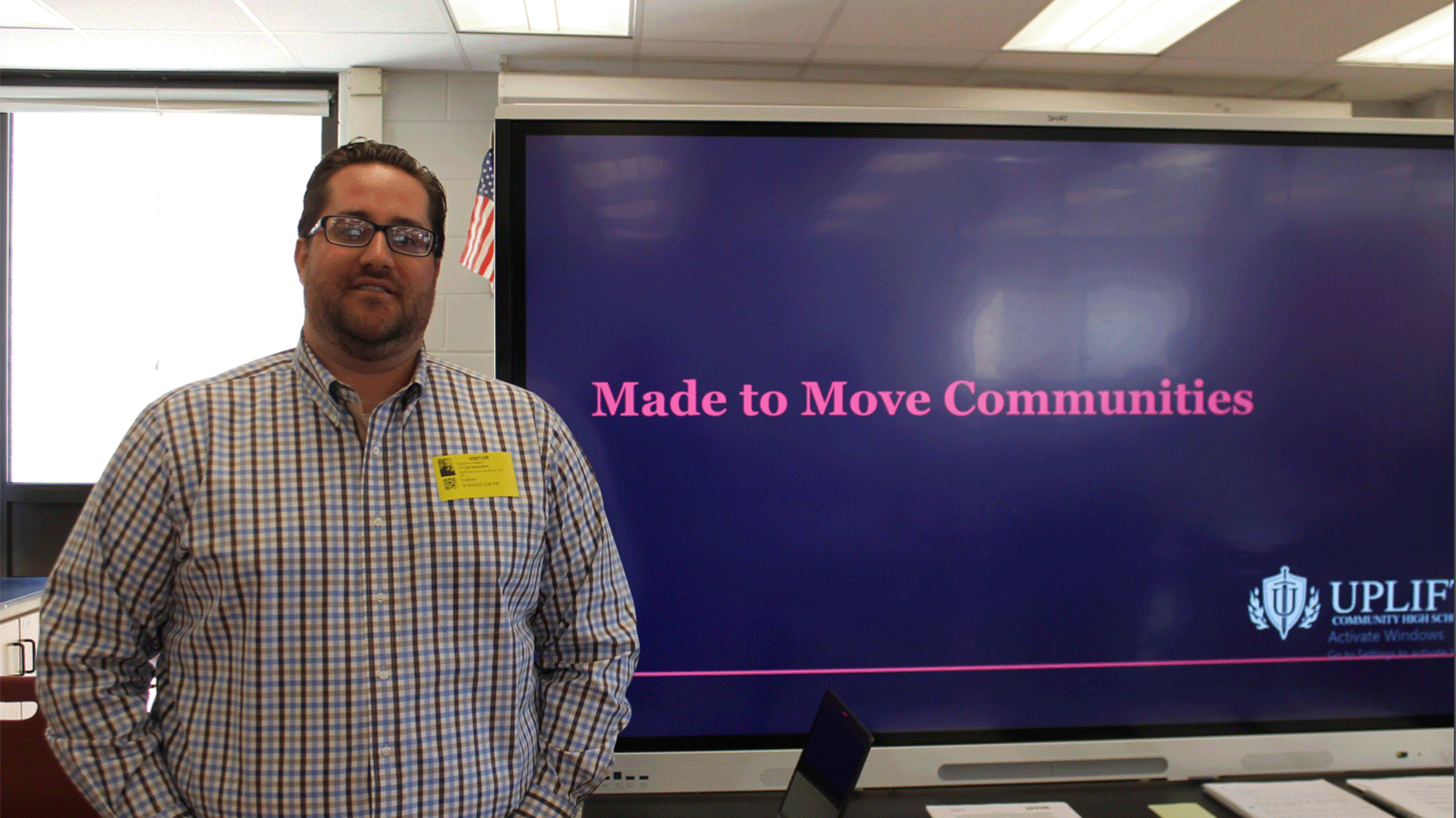 Tyler (Americas)
Tyler is a Regional Sales Manager for Otis in Chicago, Illinois, and a mentor to the student team at Uplift Community High School, helping them generate creative new ideas for addressing the challenges that climate change presents to inclusive mobility. By combining windmill and solar panel technology, these young innovators developed a way to provide light and heating to bus stop waiting areas without further taxing the energy infrastructure — while simultaneously making the community safer and more comfortable for daily commuters. 
Reflecting on the project, Tyler said his favorite part was "interacting with the high school students and opening their eyes to future opportunities."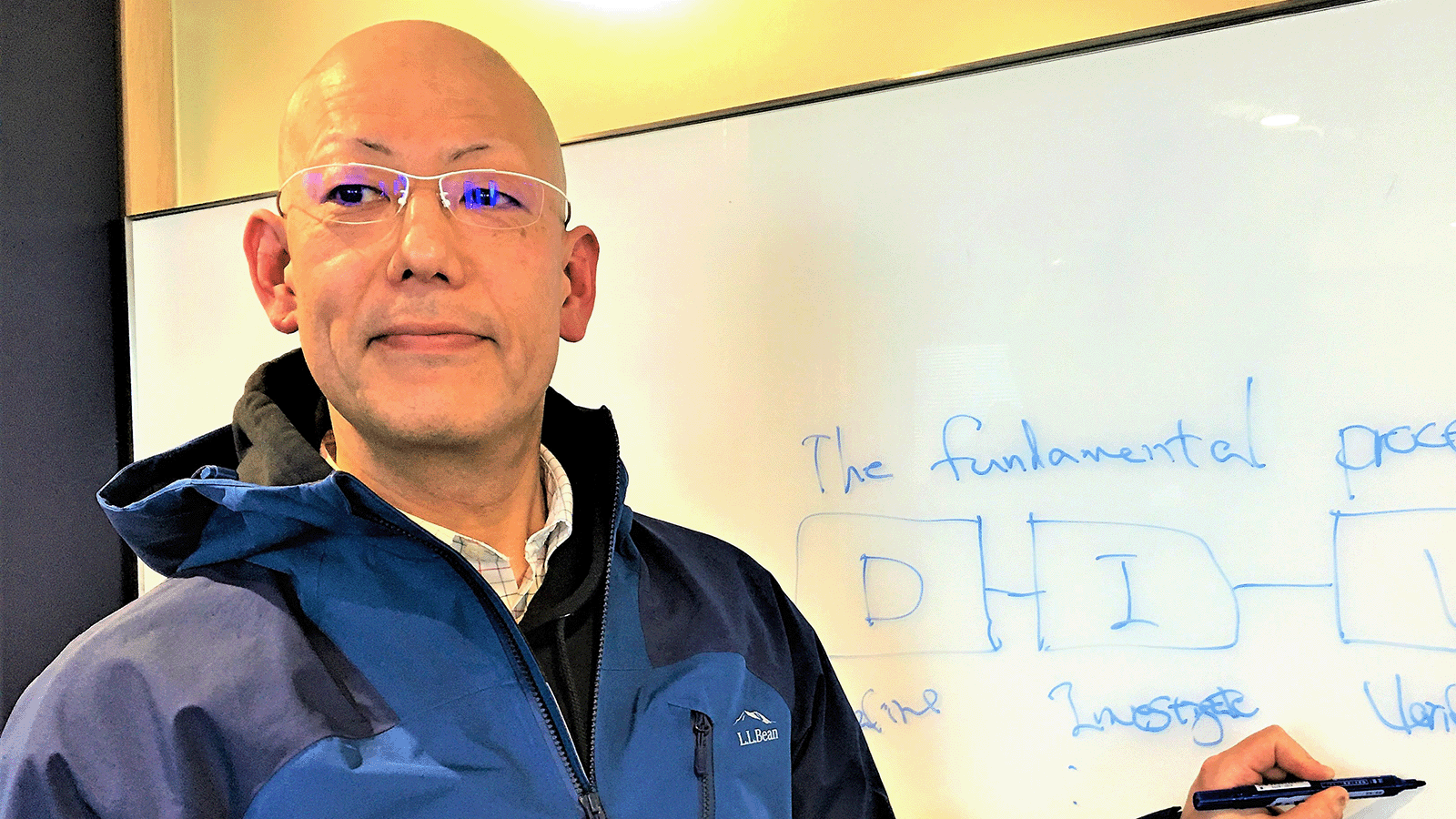 Toshiharu (Asia Pacific)
Toshiharu works in the Management Department, Quality Division of Nippon Otis in Tokyo, and he also studied meteorology and environmental science at Creighton University in Omaha, Nebraska. He was excited to use that knowledge and experience to support the students he worked with during the Made to Move Communities challenge.
"Many people's need for mobility is greatly affected by climate change, and climate change must be mitigated," Toshiharu said. "I was able to hear innovative ideas from the students that I had never imagined."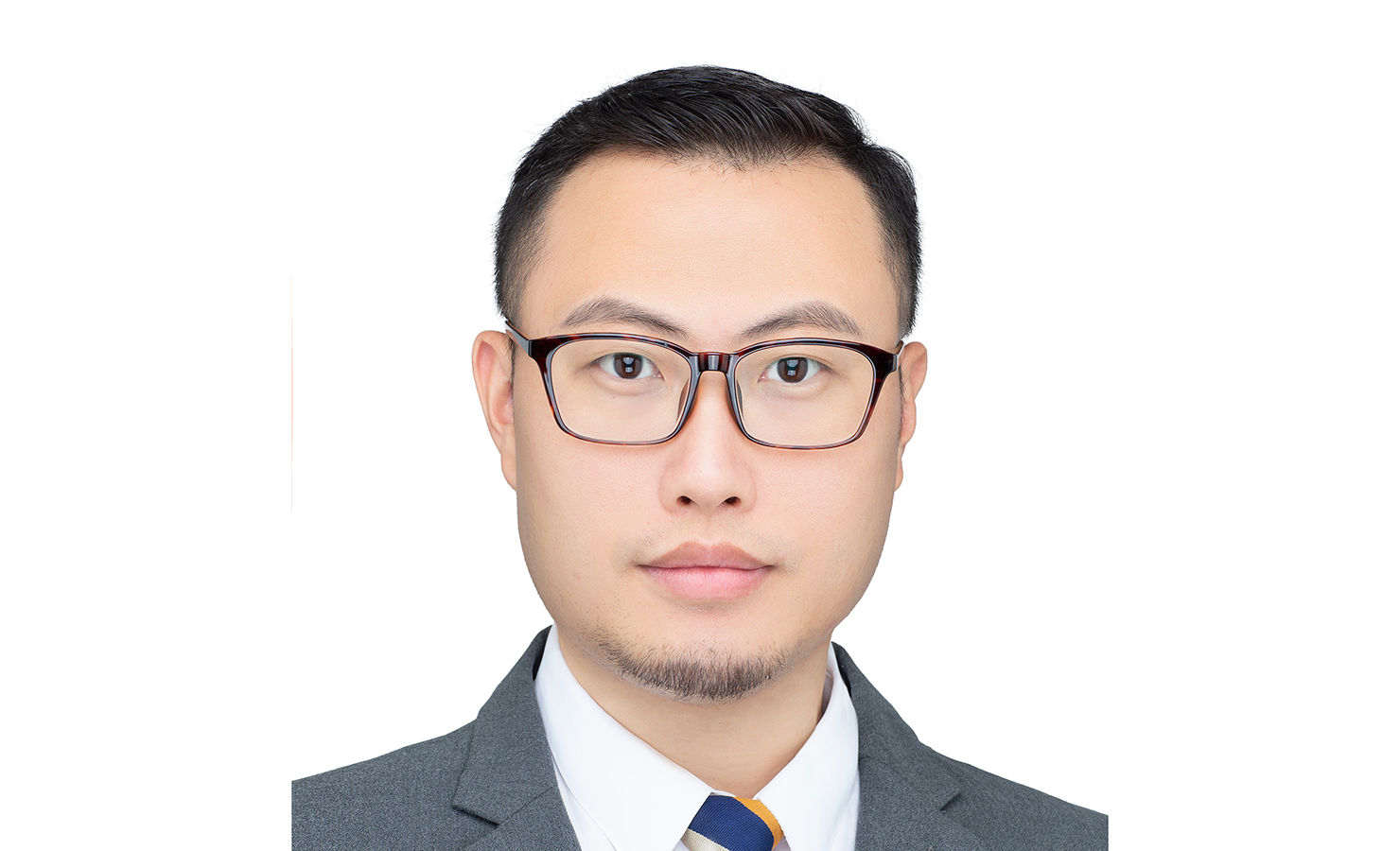 Kelvin (China)
Kelvin is a Talent Acquisition Manager for Otis China, and he's also a mentor for the team from China Jiliang University, a contender in the third year of the Made to Move Communities challenge with their solution that repurposes wasted energy for improved efficiency.
Kelvin recalls the development process fondly. "I remember the first brainstorming session we had was at 10PM on a Friday night. The students had just returned to the dorm after studying late and immediately got into the online discussion. All of us put forward our creative ideas and analyzed them in terms of their relevance, innovativeness and potential. They were fully engaged and passionate throughout the challenge."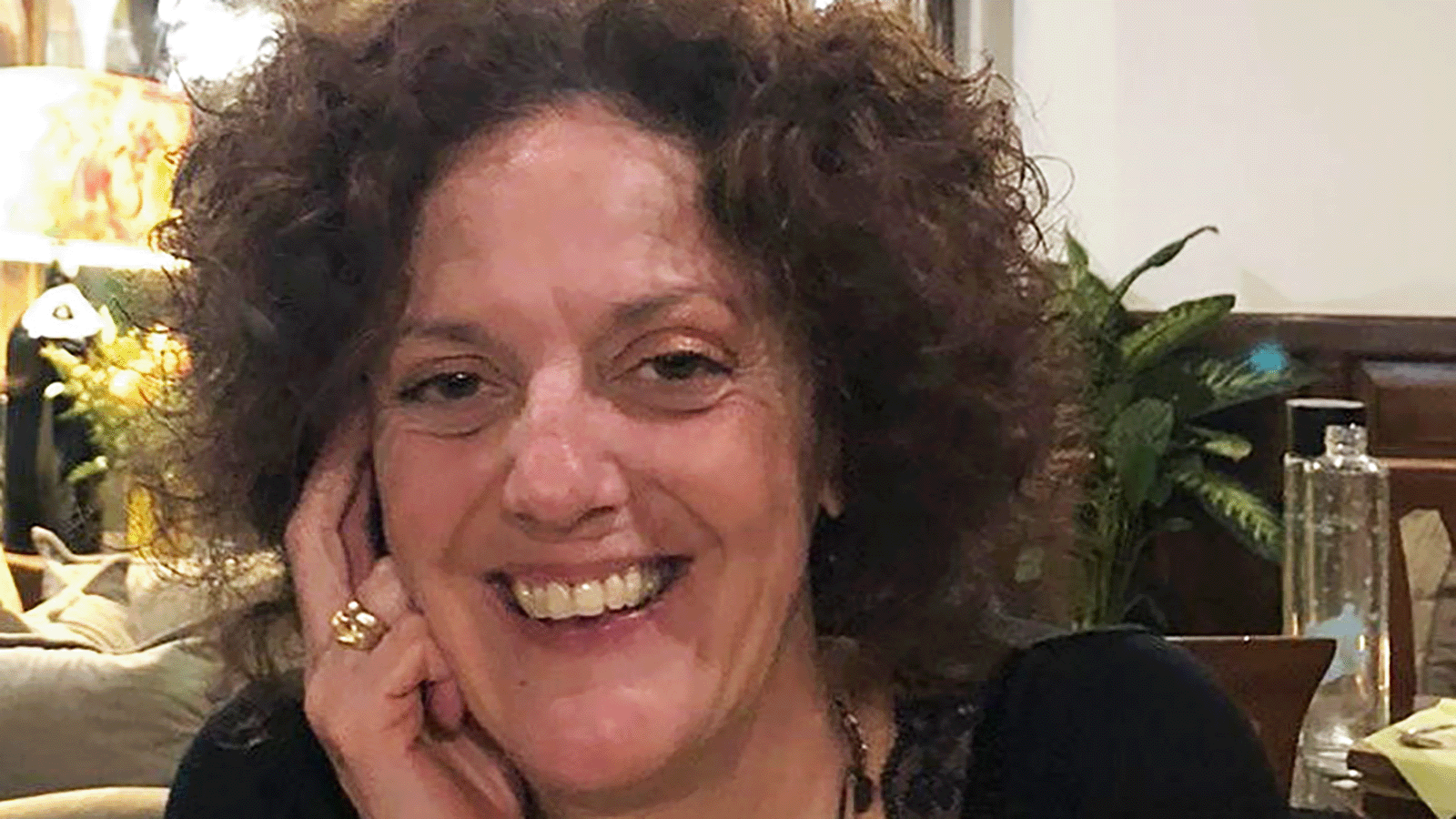 Sonia (EMEA)
Sonia is the Talent Development & Inclusion Lead for South East Europe and has experienced the impact of climate change firsthand in Italy, with hotter, drier summers causing difficulties with irrigation and winters being unseasonably warm. "If we haven't been able to solve the problems, we need to support the future's leaders to do better than us," she said.
"The student's enthusiasm and commitment are incredible," Sonia says. "I think we all feel energized by their passion, and we also feel a huge sense of responsibility. We have to support them because they really want to be part of the solution."

Past Made to Move Communities challenges
Mobility Solutions to Reduce the Impacts of Climate Change
Today, more than ever, climate change poses a significant threat to the safety, prosperity and wellbeing of people and communities around the world. For the third year of Made to Move Communities, we empowered the next generation of innovators to be a part of the solution. Otis colleagues mentored 230+ students across the globe to develop solutions to the climate change issues impacting mobility today for the benefit of generations to come. Watch the video to learn more.
Mobility Solutions for Older Populations
The number of older adults is projected to double to 1.5 billion in 20502. For the second year of Made to Move Communities, we tapped young minds and applied creative thinking to help cities of the future adapt and meet the needs of this growing population. Across 14 countries and territories, teams of Otis employee mentors and students created STEM-based mobility solutions ranging from connected wheelchairs and smart escalators to a device improving access to local water stations. Watch the video to learn more.
1https://www.un.org/en/development/desa/population/publications/pdf/ageing/WorldPopulationAgeing2019-Highlights.pdf
Mobility Solutions to COVID-19
In its first year, Made to Move CommunitiesTM engaged schools in Brazil, China, Germany, Hong Kong SAR, Japan, Russia, Spain, the United States and Singapore. Under the mentorship of Otis employees, nearly 100 students spent eight weeks developing STEM-based solutions to address mobility challenges in their communities – particularly those most affected by the COVID-19 pandemic.
Watch the video to learn more about Year 1 of Made to Move Communities and see the student solutions.
---

---

Europe, Middle East & Africa: Nový PORG

The winning team from Prague, Czech Republic proposed an application to select the best mode of transport and route to a destination based on environmental impact.

---

Asia Pacific: Kamnoetvidya Science Academy (KVIS)

The winning team from Thailand proposed a website that shows real-time flood data to help drivers avoid dangerous and impassable areas.

---

China: China Jiliang University

The Flying Dragon Team from China Jiliang University proposed contactless transit that repurposes wasted energy for improved efficiency.

---
---

Americas: Centro de Estudios Tecnológicos Industrial y de Servicios

Americas: Centro de Estudios Tecnológicos Industrial y de Servicios

Students from the winning team in Mexico proposed a portable bath to help prevent falls in the bathroom, a common location for falls due to slippery floors and often small, tight spaces.

---

Europe, Middle East & Africa: GEMS Wellington Academy

GEMS Wellington Academy in Dubai, United Arab Emirates

The winning student team proposed a connected, motorized wheelchair to help older populations navigate Dubai's shopping malls, which are among the largest in the world.

---

Asia Pacific: Institute of Technical Education

Institute of Technical Education in Singapore

The winning student team imagined the 'WheelySTIK' – a motorized piece of equipment that mimics caregivers' actions to lift and support the movement of older, less mobile people, thereby reducing the risk of injury to the caregivers.

---

China: Nanchang University in Nanchang

Nanchang University in Nanchang, China

Students from Nanchang University imagined a smart escalator that can identify passengers in wheelchairs and adjust its steps to create a stable, moving platform for passage.

---
---

Japan - ICT (International College of Technology) Kanazawa

Japan - ICT (International College of Technology) Kanazawa

The student team created a website and app to monitor crowd levels and help revive tourism in Shiramine, where the local economy has suffered due to COVID-19. The app provides real-time data to help visitors more safely and comfortably visit the most popular local tourist attractions, while still avoiding crowds and adhering to occupancy limits.

---

Hong Kong - SAR ELCHK Yuen Long Lutheran Secondary School

Hong Kong - SAR ELCHK Yuen Long Lutheran Secondary School

Students focused their ideas on improving access in and out of local wet markets. From designing a user-friendly app called Foodson, to a robot that can shop for and deliver fresh groceries, the students' solutions were customized to meet the needs of those who have less experience with online purchasing and technology.

---

Singapore - Institute of Technical Education

Singapore - Institute of Technical Education

The students created a face mask with a lightweight skin thermometer for real-time temperature checks. The mask helps reduce the time it takes for temperature checks prior to taking public transit, making the daily commute faster while easing concerns about coming into contact with someone who is ill.

---

China

China

Shanghai Jiaotong
University Zhejiang
University Beijing Institute of Technology
Nankai University
Chongqing University

After careful research on China's population, the student teams created mobility solutions to make transportation easier for the country's large aging population.

---

Germany - Romain Rolland Gymnasium

Germany - Romain Rolland Gymnasium

Students developed solutions to improve the daily commute. Two focused on reducing the risk of infection and technology to support social distancing. The third solution was designed to make cities more bicycle-friendly – more effectively moving bicycles up/down escalators and onto trains.

---

Spain: Colegio Virgen de Europa

Spain: Colegio Virgen de Europa

The student team identified solutions to decrease the spread of COVID-19. They developed touchless solutions and alternative methods to access stores, restaurants, and public transportation.

---

Brazil: SENAC

Brazil: SENAC

Students created a QR code solution that monitors and improves the check-in process for people in public spaces. People provide some simple, personal health information to an online site to access and assess data on crowd levels at each location.

---

Connecticut, USA: Bloomfield High School

Connecticut, USA: Bloomfield High School

Students proposed innovative solutions for improving contactless grocery pick-up options. They used UV lights, conveyer belts and drones to help provide options for people who do not feel comfortable shopping in a store due to COVID-19.

---

California, USA: Jordan High School, Long Beach

California, USA: Jordan High School, Long Beach

The student team developed an app to integrate data into public transportation systems – specifically, city buses. The app tracks number of passengers and identifies the best – and safest – time to ride the bus. Additionally, research was done to find improved air filtration and purification systems for buses – helping commuters feel safer during the pandemic.

---
Why Made to Move Communities™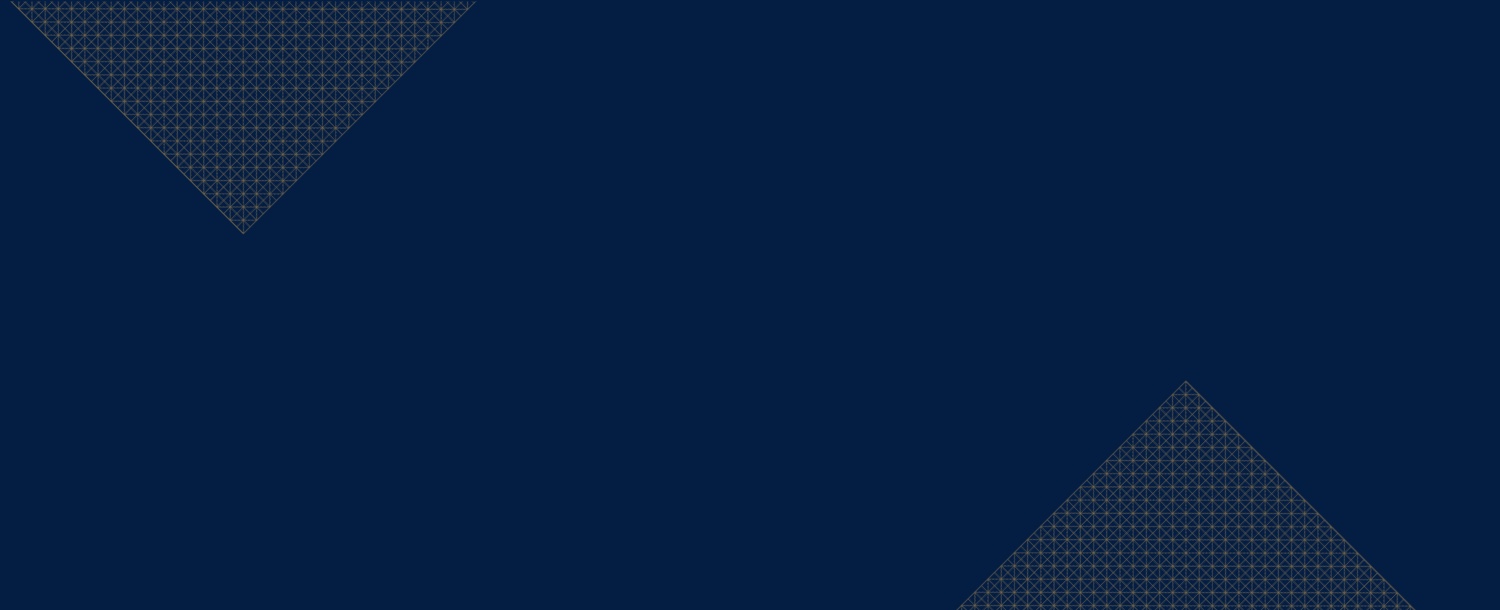 Inspiring STEM-based mobility solutions
Made to Move Communities, the cornerstone of our Corporate Social Responsibility (CSR) strategy, focuses on two issues that are vital both to Otis and to the communities where we live and work: STEM education and inclusive mobility.
This annual challenge will inspire students from around the world to come up with creative, technology-based solutions for eliminating the physical, geographic and financial barriers to mobility that often afflict our neighbors.
Inclusive mobility and well-being
At Otis, we know just how important mobility is to people's well-being and their ability to lead healthy, productive lives. Few companies have played a greater role in creating today's connected urban world, and our innovations continue to transform how people live and work.
Yet even today, many people lack access to reliable, affordable, convenient means for getting where they need to go, whether it's school, work, the market or to receive medical care.
We believe new technologies such as artificial intelligence, advanced robotics and other smart, connected devices and networks hold the potential to address these challenges and deliver on the promise of inclusive mobility – for everyone, everywhere.
By participating in Made to Move Communities, students will get a glimpse into this exciting future – and be encouraged to play a role in shaping the world we live in today and forgenerations to come.
Preparing the 21st century workforce
50 million STEM jobs unfilled by 2030 due to skills gap
In the era of Industry 4.0, technology permeates every job category, including manufacturing and many other trades. To prepare themselves for this rapidly evolving workplace, students need a solid grounding in STEM curricula and subjects – science, technology, engineering and math.
Yet according to one estimate, a skills gap may leave as many as 50 million jobs unfilled globally by 2030.1 Made to Move Communities is one way to help close this gap, by complementing existing school programs with safe, real-world lessons conducted under the guidance of Otis experts – people who are passionate about technology and helping to nurture the next generation of innovators.
2 https://news.microsoft.com/en-xm/2019/04/12/making-an-impact-for-stem-education-in-europe/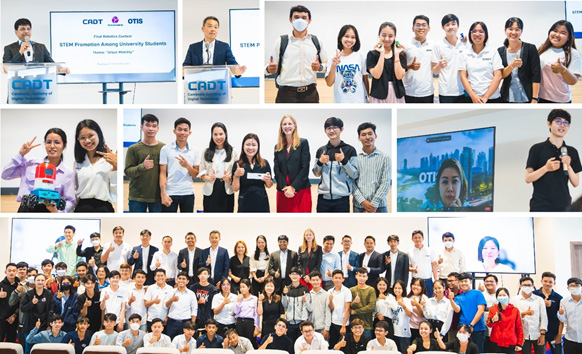 Otis and Cambodia Academy of Digital Technology Announce Winners of STEM Robotic Competition
READ THE ARTICLE
Node Name: VMOAZAMPA007