Creating cutting-edge customer solutions with future ready technology for elevators
By Ricardo Muñoz, Senior Vice President, Global Engineering at Otis
Recently, my colleague Neil Green explored how Otis is part of the service robot boom. He talked about how service robots can help provide a seamless, sustainable, and personalized urban mobility experience as they become increasingly integrated into the buildings where we work and live.
Robots as part of our workforce may sound like the stuff of the future, but Otis is at the forefront of making it a reality. We do this through our Otis Integrated Dispatch™ Application Programming Interface (API), which allows robots to communicate with Otis elevators – and ultimately enter, ride and exit elevators without human intervention. Behind the scenes, the same technology that makes it possible for robots to navigate our buildings allows other technologies to integrate with our elevators through APIs, (i.e., how computer programs communicate with each other) too. Otis ONE™, our Internet of Things platform, enables numerous solutions and experiences for customers and the riding public like remote service, real-time information on demand, and cloud connectivity to inform, entertain, and support passengers during their ride.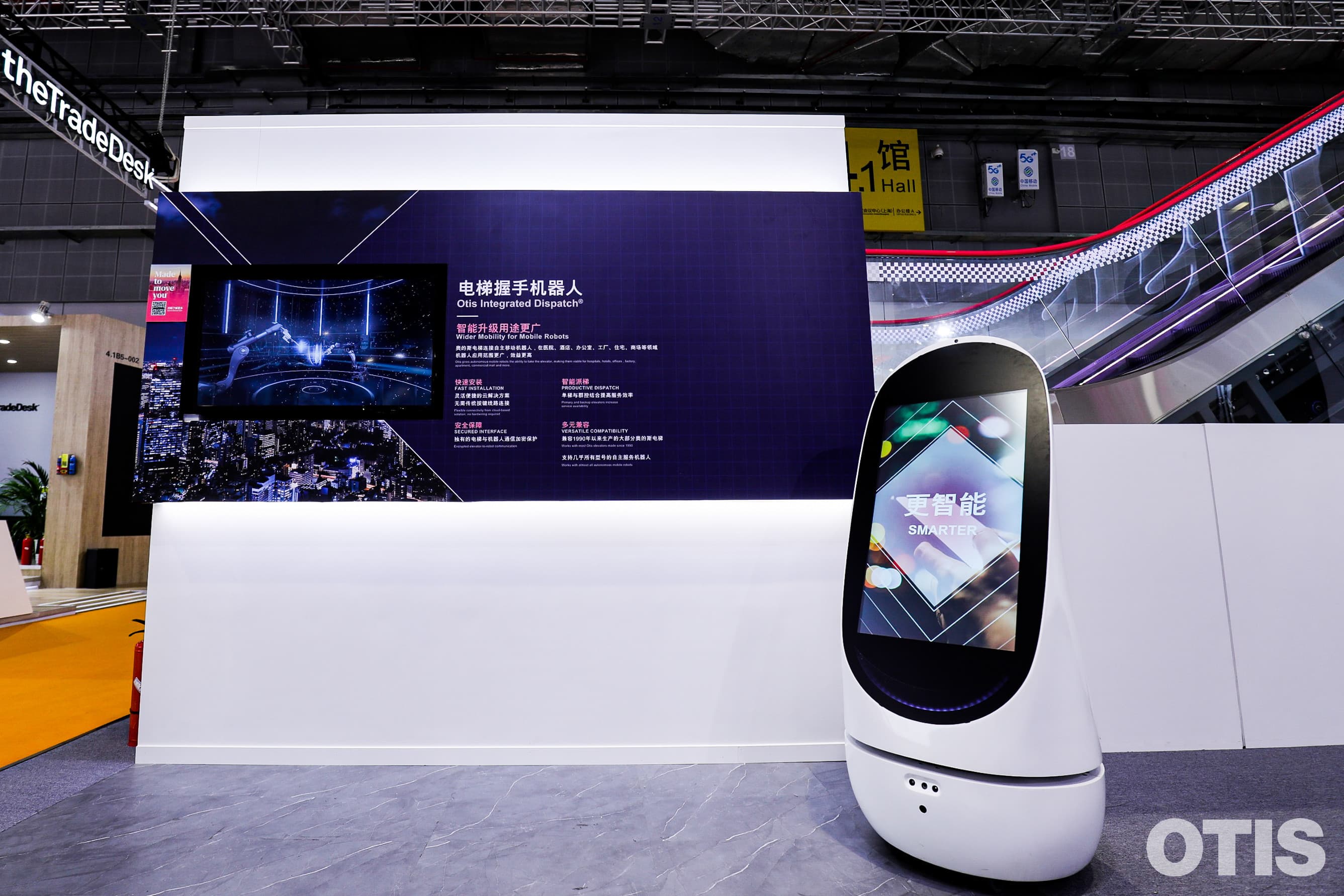 In fact, I am struck by the diversity of applications that Otis ONE has within our elevator systems. It is truly a platform of possibilities that makes adaptation and connection to other pieces of our urban journey a reality. With nearly 70% of the world's population expected to live in cities by 2050, the growing congestion and demand for more mobility solutions, and the rapidly changing needs of both building owners and passengers – this technology could not be available at a better time.
Connectivity to the growing digital ecosystem
As an example, consider the necessary changes made due to COVID-19. As individuals we all quickly adjusted our behavior to limit contact with others and with shared surfaces. In places like hospitals, apartment buildings, and workplaces, APIs and the connectivity made possible by our Otis ONE IoT platform enabled a seamless system for people to access their office buildings, go through security, remotely call an elevator, and arrive at their locations without ever touching a button.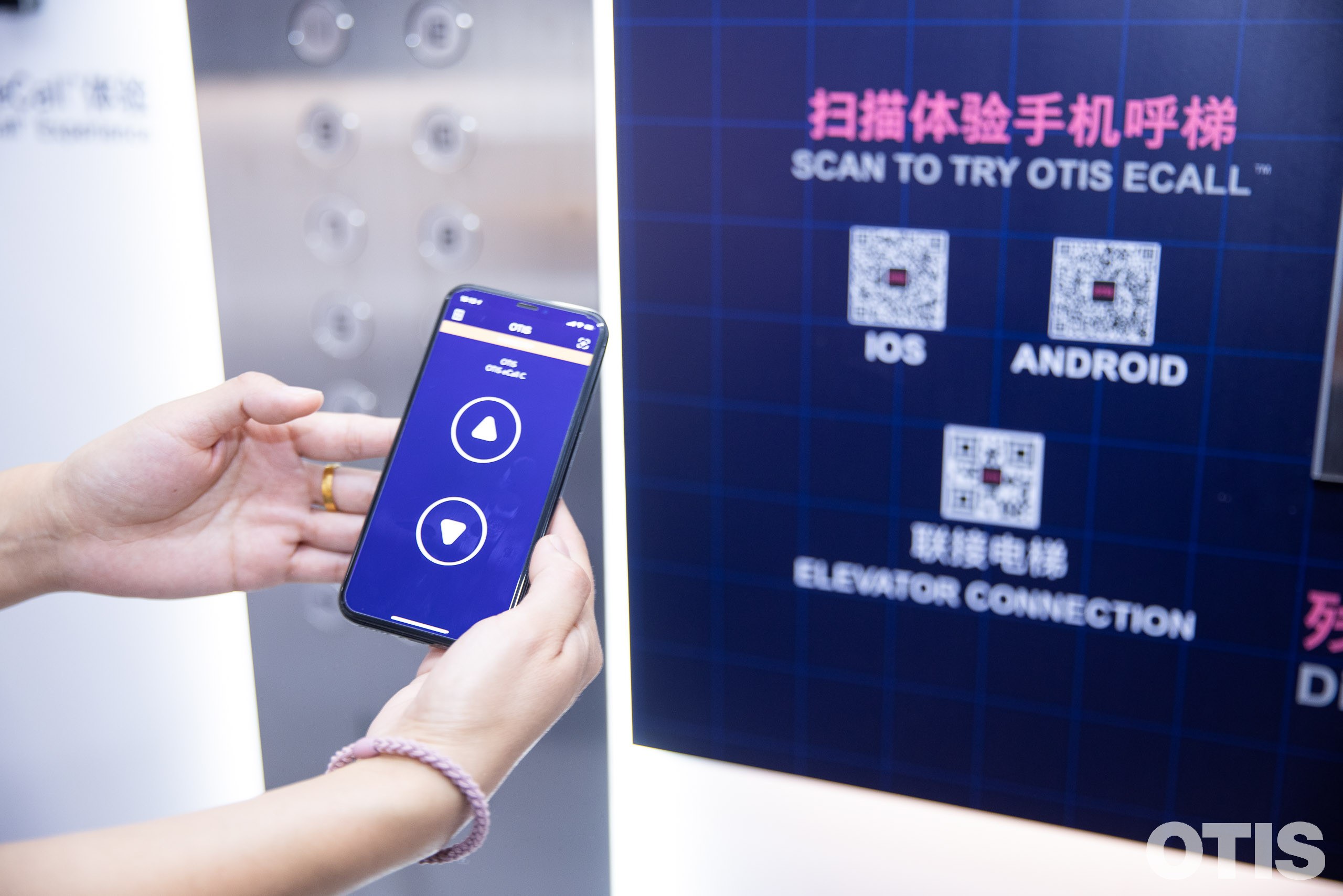 Exploring transportation in a dynamic urban environment
The last few years have seen radical acceleration in technology development both in our industry and others. Just a few years ago, who would've imagined that we could hail autonomous taxis in some parts of the world? Various forms of autonomous transportation on the road, rails, and someday even the sky will surely change how our elevators and escalators are designed and operated, and how we can make transportation experiences more interconnected – allowing people to move more easily and seamlessly through all phases and stops in their daily journey.
Imagine a large, mixed-use building with retail and entertainment venues, residences, hotels -- perhaps even transportation hubs. Buildings like this may have dozens or even hundreds of elevators and escalators. In addition to getting people to their intended floor quickly, reliably, and safely, customers are increasingly wanting to minimize disruption and wait times for the passengers in their buildings. Our destination dispatching solution is designed to optimize the transit of people for maximum efficiency and solve the equivalent of the "rideshare problem" within a building by grouping passengers traveling to the same or nearby floors – getting them to their destination faster and limiting the number of stops.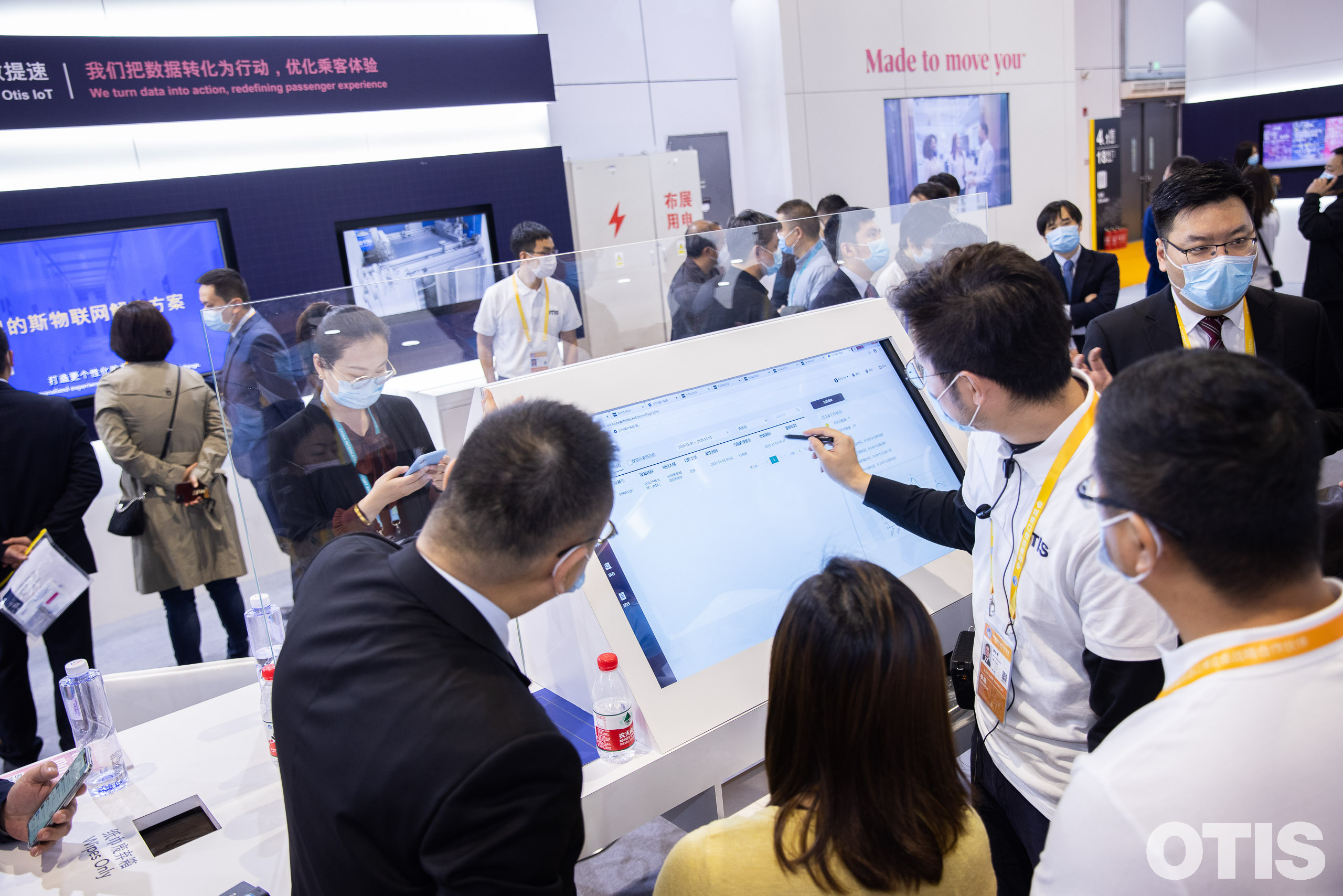 As we consider a building as a long-term part of a larger urban ecosystem, we know that building use is changing, and at a more rapid pace than ever before. These changes could be anything from tenancy changes, building repurposing, or even fluctuations in passenger behavior… again, simply think of the impact COVID-19 has had on how and when we show up! Case in point, we partnered with one customer to design dynamic schedules and optimize the people flow through their building to minimize the risk associated with crowded elevators as employees returned to the office post-COVID. This is the type of innovation we are able to bring to our customers today with future ready technology solutions.
With these sorts of dynamic needs in mind, we're now hard at work taking our dispatching technology to a whole new level. The next generation solution takes real-time data from elevators, the building context, and the environment to more precisely optimize people flow and wait time. Technologies including advanced algorithms, Artificial Intelligence, Machine Learning, IoT, Big Data, and sensors will allow groups of elevators to collectively learn from a building's traffic history, account for external and environmental factors like traffic and weather, predict where the elevators need to be next for maximum efficiency, and dynamically adapt to the changing needs of a building over time. Our elevators are continually getting smarter, more adaptable, and more connected as we continue in our vision of giving people freedom to connect and thrive in a taller, faster, smarter world.
Check out the latest in innovation and thought leadership at Otis and see where we can go together.