Introducing HydroAccel
Your elevator is a major part of your building's value and appeal, so allowing the system to become outdated just isn't an option. Technology, style and safety standards have moved on, so it pays to move with them. We have the ideal solution and the expert team to make it happen, without disruption.

The latest elevator technology to increase reliability and performance

A quick and easy way to improve your building's aesthetic appeal

Enhanced safety, meeting the latest building and elevator code

A seamless integration with your building's existing elevator structure
Download Brochure
Learn more about HydroAccel™
If you would like to learn more on how to transform your building, fill out the form below.
Standard HydroAccel package
1 HydroAccel Otis Controller

---

Our microprocessor-based system ensures exact car leveling, while the solid-state starter delivers complete reliability.
2 Serial Fixtures

---

New buttons and lighting enhance your building's style and improve passenger experience.
3 Otis Glide A Door Operator

---

Designed to ensure passenger safety and quiet reliable operation.
4 OptiGuard Door Detector

---

An infrared safety zone senses passengers and prevents doors from closing on them.
5 Power Unit

---

The pump is submerged inside the oil tank for quieter operation and reduced smell from the machine room.
6 Options

---

Otis track, locks and hanger / Cab upgrades / Aut-O-Safe (Emergency power/rescue).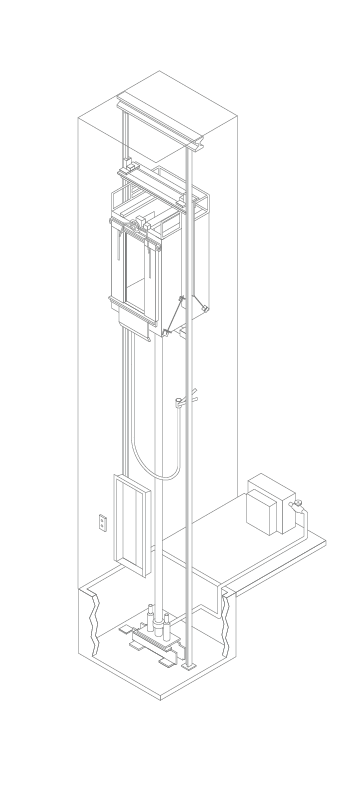 In-stock Hydro
Otis also now offers an expedited standard MOD package - the "In-Stock Hydro" package that offers a quick turnaround when lead time is critical!
Custom HydroAccel
You can choose a custom solution for unique applications beyond the standard specification.
Service - Peerless protection
Otis maintenance combines world-class expertise with the latest technologies to ensure that your equipment always delivers its best.
Node Name: OMUSCMSLFRPAP02